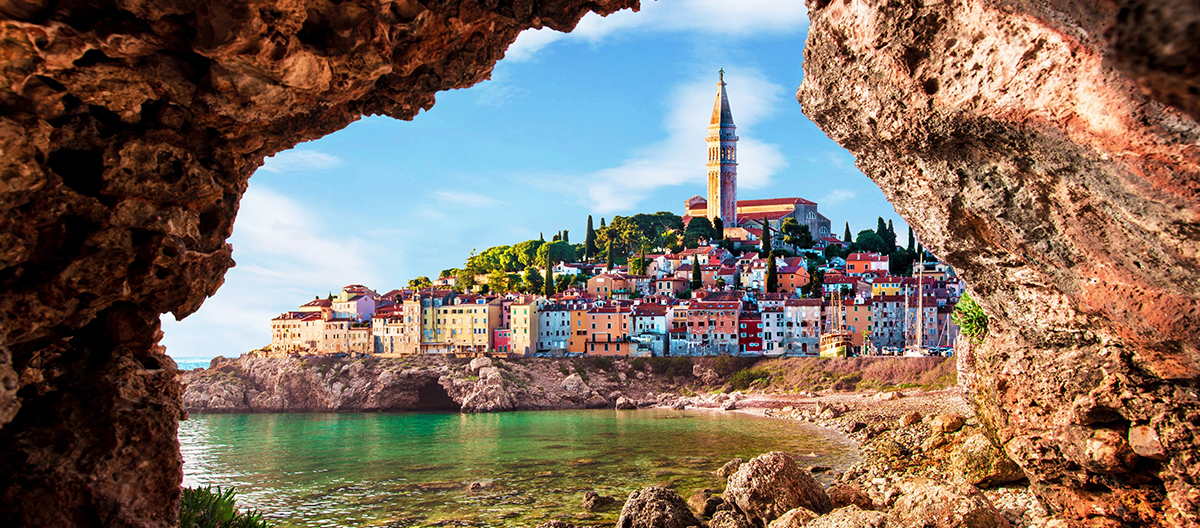 Benefits of life in Slovenia
Slovenia, a hidden gem nestled in the heart of Europe, is renowned for its idyllic landscapes, vibrant culture, and high living standards. As a country that embraces a balanced lifestyle, it presents an exceptional choice for those considering a change in their residency or obtaining a second nationality.
The allure of Slovenia lies in its natural beauty. Over half of the country is covered by lush forests, and the stunning Julian Alps and Adriatic coastline offer outdoor enthusiasts plenty of adventures. The nation is also a sustainability champion, boasting the title of the world's first green country according to the Green Destinations Standards.
Life in Slovenia is marked by a harmonious blend of tradition and modernity. The country has managed to retain its rich cultural heritage while embracing the conveniences of the modern world. Slovenians enjoy a high standard of living, with excellent healthcare and education systems. The country is also among the safest in the world, offering a secure environment for individuals and families alike.
Another significant advantage of Slovenia is its strategic location in Europe. It provides easy access to several major European cities, perfect for those who love to travel or have business across the continent.
Slovenia's economy is dynamic and open, offering plenty of opportunities for entrepreneurs and investors. The government encourages foreign investment and offers support to start-ups, making it an attractive place for business.
In short, Slovenia offers a balanced, fulfilling lifestyle with its natural beauty, high living standards, and strategic location.
Its Diverse Landscapes Offer Breathtaking Beauty
Excellent Healthcare, Education & Public Services
Ranks Among the World's Safest Countries
Allowing Easy tTravel to Major Cities in Europe
Dynamic Economy with Opportunities for Investors
Known as the World's First Green Country
Rich Cultural Experience with its Historical Sites
Study, Work and Live in Slovenia
EDUCATIONAL SYSTEM
Studying in Slovenia offers numerous benefits, making it an attractive option for international students. It is a country that perfectly combines quality education with an enriching cultural experience and a high standard of living.
Slovenian universities and colleges are known for their high-quality education system. They offer a variety of courses in English, making it easier for international students to adjust. Higher education in Slovenia is also renowned for its practical approach, with a strong emphasis on internships and industry collaborations, equipping students with the skills needed for the modern workforce.
The cost of studying in Slovenia is comparatively lower than in many Western European countries. This affordability extends to living expenses, making it possible for students to enjoy a comfortable lifestyle without the high costs often associated with studying abroad.
The student life in Slovenia is vibrant and fulfilling. There are numerous student clubs, events, and activities that foster a sense of community and belonging. Slovenia's strategic location also makes it a great base for students wishing to explore other European destinations.
Slovenia is a safe and welcoming country. Its cities are known for being student-friendly, with good public transportation, a range of affordable accommodation options, and numerous recreational and cultural opportunities.
In short, studying in Slovenia provides a valuable international experience that combines quality education, cultural immersion, affordability, and safety, preparing students for a successful future.
EMPLOYMENT OPPORTUNITIES
Working in Slovenia comes with a host of benefits that make it an attractive destination for professionals and entrepreneurs alike. Notably, the country's robust economy, excellent work-life balance, and strategic location are key advantages.
Slovenia's economy is dynamic and diverse, with strong sectors including manufacturing, information technology, and services. The country is known for its innovative spirit and is home to a growing start-up scene, offering ample opportunities for ambitious individuals. Moreover, Slovenia's central location in Europe facilitates business connections across the continent, making it an excellent base for international commerce.
One of the most appealing aspects of working in Slovenia is the high standard of living. The country offers competitive salaries and a comprehensive social security system. Slovenia has also consistently ranked high in terms of work-life balance. The country's labor laws promote a healthy balance between work and personal life, ensuring ample vacation time and maternity and paternity leaves.
In addition, Slovenia is a welcoming and inclusive country, with a high level of English proficiency, making it easier for expats to integrate. The country's safe and clean environment, coupled with its stunning landscapes and rich cultural heritage, provide an enriching experience beyond the workplace.
In essence, working in Slovenia means being part of a vibrant and innovative economy, enjoying a high standard of living, experiencing a harmonious work-life balance, and living in a beautiful and safe country. Whether you're an employee or an entrepreneur, Slovenia offers a rewarding and fulfilling professional life.
THE ECONOMIC ADVANTAGES OF LIVING IN SLOVENIA
Slovenia boasts a robust and diverse economy, offering an attractive environment for entrepreneurs, investors, and digital nomads. The country's open and business-friendly economy, coupled with its strategic location in the heart of Europe, makes it an excellent base for international commerce. Slovenia is a member of the European Union, the Eurozone, and the Schengen Area, which facilitates the movement of goods, services, and people across the continent.
For those looking to start a new business, the Slovenian government offers support and incentives, including a favourable tax regime, streamlined business registration, and access to a skilled workforce. The country's start-up scene is growing, with numerous incubators, coworking spaces, and networking events catering to the needs of entrepreneurs and digital nomads.
BEAUTIFUL PLACES AND PLEASANT CLIMATE
Slovenia is a country of diverse and breathtaking landscapes, which significantly contributes to the high quality of life its residents enjoy. The country is characterized by stunning alpine mountains, picturesque lakes, lush forests, and a pristine coastline along the Adriatic Sea. Slovenia's natural beauty offers countless opportunities for outdoor activities, such as hiking, skiing, cycling, and water sports.
The climate in Slovenia is pleasant, with four distinct seasons. Summers are warm and sunny, while winters are cold, with abundant snowfall in the mountains. The mild Mediterranean climate on the coast offers a pleasant escape during the colder months.
PUBLIC SERVICES
Slovenia prides itself on offering an array of high-quality public services to its residents. The country's education system is well-regarded, with free primary and secondary schooling available to all citizens. Higher education is also affordable, with many universities offering programs in English.
The public transportation system in Slovenia is efficient and affordable, connecting major cities and towns with reliable bus and train networks. In addition, the country's compact size makes it easy to travel across regions in a short amount of time.
HEALTHCARE
The healthcare system in Slovenia is comprehensive and accessible, providing a high standard of medical care to its residents. The country operates a universal healthcare system, where citizens and residents have access to a broad range of medical services, including general practitioners, specialists, and emergency care. The healthcare facilities are modern and well-equipped, and the medical professionals are highly skilled. Many healthcare providers speak English, which is helpful for expats and foreigners living in the country.
ACCOMMODATION AND REAL ESTATE INVESTMENT
Slovenia offers a variety of accommodation options, catering to different budgets and preferences. Whether you're looking for a modern city apartment, a traditional countryside home, or a coastal villa, there are plenty of choices available. The cost of living in Slovenia is relatively low compared to other Western European countries, making it an attractive destination for property investment.
The real estate market in Slovenia has been steadily growing, presenting investment opportunities for both local and foreign investors. Property prices are still affordable compared to other European countries, making it an attractive option for those looking to invest in a second home or rental property.
RETIREMENT AND LIVING IN SLOVENIA FOR FOREIGNERS
Slovenia is an appealing destination for retirees and foreigners looking for a high-quality lifestyle in a beautiful and safe environment. The country's excellent healthcare system, affordable cost of living, and stunning landscapes make it a perfect place for a comfortable and fulfilling retirement.
The Slovenian government encourages foreign investment and offers several residency programs for non-EU citizens. These programs provide a pathway to permanent residency, allowing foreigners to enjoy the many benefits of living in Slovenia.
WHY LIVING IN SLOVENIA IS LUCRATIVE
Living in Slovenia is lucrative for several reasons. The country's robust economy, business-friendly environment, and strategic location make it an ideal base for entrepreneurs and investors. The cost of living is relatively low, yet the standard of living is high, with access to excellent public services, healthcare, and education.
The real estate market offers investment opportunities, with potential for capital appreciation and rental income. Moreover, the country's natural beauty, pleasant climate, and rich cultural heritage make it an attractive destination for tourism-related businesses.
VISA REQUIREMENTS AND IMMIGRATION LAWS
As a member of the Schengen Area, Slovenia allows citizens of many countries to enter for short stays without a visa. For longer stays, work, study, or residency, a specific visa or permit is required.
Non-EU citizens looking to live and work in Slovenia can apply for a single work and residence permit. The process involves securing a job offer or proving the intention to invest or start a business in Slovenia. The country also offers a "Slovenia Digital Nomad Visa" which allows foreign nationals to live and work in Slovenia for a certain period.
The Slovenian government is welcoming towards foreigners and offers several pathways to permanent residency and citizenship. These include residency through investment, self-employment, and family reunification. The process is straightforward, and the government provides assistance to navigate the immigration laws and regulations.
In conclusion, Slovenia offers a unique combination of economic opportunities, high living standards, and natural beauty. Whether you're an entrepreneur, an investor, a digital nomad, or a retiree, Slovenia offers a rewarding and fulfilling lifestyle.
At VIP Visa, we pride ourselves on our years of experience in helping clients navigate the complex process of obtaining visas, residencies, and second nationalities or passports. If you are considering a visit or moving to Slovenia, we are here to guide you through the process. Our team of experts will ensure that you have all the necessary information and support to make your dream come true. Please see below for more information about our visa categories and let us help you embark on your new journey!