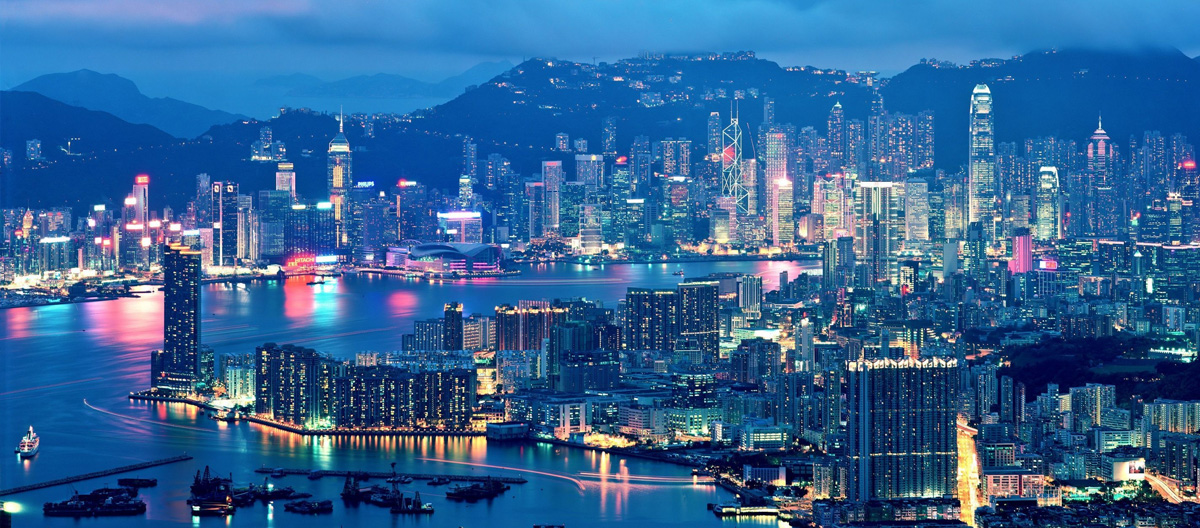 Benefits of life in Hong Kong
Hong Kong, a vibrant city known as the "Pearl of the Orient", is a unique blend of East meets West. Its enchanting fusion of modernity and tradition, coupled with a robust economy, makes it a fascinating place to live and explore.
One of the most compelling reasons to consider life in Hong Kong is its exceptional economic prospects. As a global financial hub, the city is bustling with opportunities in various sectors such as finance, technology, and trade. This vibrant economic environment is complemented by a well-structured, low-tax regime that encourages business growth and entrepreneurship.
Hong Kong's education system is another significant benefit, boasting some of Asia's top-ranking institutions and an international approach to learning. The city's commitment to quality education ensures that children growing up here receive a world-class education that prepares them for a globalized world.
Hong Kong's location is ideal for travel enthusiasts. Positioned in the heart of Asia, it is a gateway to other Asian cities, making regional exploration an enticing weekend activity. Moreover, the city itself is renowned for its impressive skyline, dynamic cultural scene, and vast natural landscapes.
In terms of lifestyle, Hong Kong offers an exciting mix of Eastern and Western cultures. Here, you can enjoy the comforts of Western living while also immersing yourself in rich Chinese traditions. The city is also famed for its culinary scene, where you can relish everything from Michelin-starred cuisine to mouth-watering street food.
In summary, life in Hong Kong is a unique blend of economic opportunity, educational excellence, cultural richness, and geographical advantage. Living here means enjoying the best of both worlds – a fast-paced city life and easy access to tranquil natural getaways.
Global Financial Hub with Ample Job Opportunities
Low Tax System that Encourages Entrepreneurship
Hosts Top-Ranking Educational Institutions in Asia
It Serves as a Gateway to Other Asian Cities
Cultural Scene with Numerous Festivals & Events
Unique Blend of Eastern & Western Lifestyles
World-Renowned Culinary Scene
Efficient Public Transportation
Excellent Healthcare with State-of-the-Art Facilities
A Mix of Urban Living & Nature
Study, Work and Live in Hong Kong
EDUCATIONAL SYSTEM
Studying in Hong Kong offers a range of benefits that extend beyond mere academics. The city is home to some of the world's top-ranking universities, known for their high-quality teaching, state-of-the-art facilities, and extensive research opportunities. This provides students with a competitive edge in the global job market.
The education system in Hong Kong is truly international, with many universities offering programs in English, making it an attractive choice for students from around the world. This diverse environment fosters cross-cultural understanding and encourages global perspectives, invaluable traits in our interconnected world.
Hong Kong universities also have strong links with the business world, particularly in sectors like finance and technology, providing students with opportunities for internships and real-world work experiences. This bridges the gap between theory and practice, and prepares students for their future careers.
Living and studying in Hong Kong also allows students to immerse themselves in a unique cultural blend of East and West. The city's rich history, vibrant lifestyle, and world-class culinary scene make for an enriching student life. Furthermore, its strategic location in Asia makes it a great base for exploring the rest of the region.
In summary, studying in Hong Kong offers students an exceptional education, practical work experience, cultural immersion, and the opportunity to develop a truly global mindset. It's not just about earning a degree, but about gaining experiences that last a lifetime.
EMPLOYMENT OPPORTUNITIES
Working in Hong Kong comes with an array of benefits that make the city an enticing destination for professionals worldwide. As a global financial hub, Hong Kong provides a dynamic business environment teeming with opportunities in sectors like finance, technology, and trade. The city's robust economy means there are numerous job prospects for both local and international talents.
Hong Kong's low and straightforward tax system is another major draw. With a maximum income tax rate of 17%, one of the lowest globally, workers get to retain more of their hard-earned money. This, combined with a high standard of living, makes the city an attractive place for professionals.
The city is also renowned for its world-class infrastructure, which extends to the workplace. Companies in Hong Kong are known for their cutting-edge facilities and innovative working environments. They also often provide opportunities for professional development and career advancement.
Working in Hong Kong also means immersion in a unique cultural blend of East meets West. This exposure can be a significant asset in an increasingly globalized world, providing international work experience and broadening one's cultural understanding.
Lastly, Hong Kong's strategic location makes it a gateway to Mainland China and other Asian markets, offering fascinating opportunities for business growth and expansion.
In essence, working in Hong Kong means not just earning a competitive salary, but also gaining valuable experience in a vibrant, multicultural city. It's about building a fulfilling career while enjoying a rich, cosmopolitan lifestyle.
ECONOMIC ADVANTAGES AND OPPORTUNITIES FOR ENTREPRENEURS
Hong Kong boasts a robust economy and is globally recognized as one of the world's leading financial hubs. This dynamic metropolis presents a fertile ground for entrepreneurs and digital nomads, thanks to its well-structured, low-tax regime, and free market policies. Businesses enjoy a maximum corporate tax rate of 16.5%, one of the lowest worldwide, and there are no taxes on dividends or capital gains. This tax efficiency paired with a world-class banking system makes Hong Kong a haven for start-ups and global businesses alike. For digital nomads, Hong Kong offers a cosmopolitan lifestyle, excellent co-working spaces, and reliable, high-speed internet.
BEAUTY AND CLIMATE OF HONG KONG
Hong Kong's natural beauty is a captivating blend of towering skyscrapers and serene landscapes. From the breathtaking views atop Victoria Peak to the tranquil surroundings of the outlying islands, the city offers a myriad of stunning sights to behold. Hong Kong's climate is subtropical, marked by mild winters and warm, wet summers. This affords residents the luxury of enjoying outdoor activities year-round, from hiking in the cooler months to beach excursions during the warmer seasons.
PUBLIC SERVICES AND INFRASTRUCTURE
The city's infrastructure is world-class, marked by efficient public transportation that includes the MTR (Mass Transit Railway), buses, trams, and ferries. This ensures easy commuting within the city and to mainland China. Hong Kong also offers excellent public services, such as a reliable postal system, well-maintained public facilities, and a safe, secure environment maintained by a professional police force.
HEALTHCARE IN HONG KONG
Hong Kong's healthcare system is a hybrid of public and private facilities. The city's public hospitals provide high-quality healthcare services at heavily subsidized rates, while private hospitals offer premium services with shorter waiting times. The city is home to some of the best medical professionals in the world, and its healthcare system is consistently ranked among the world's best, ensuring residents have access to top-tier medical care.
ACCOMMODATION AND REAL ESTATE INVESTMENT
Accommodation in Hong Kong ranges from high-rise apartments in the city to houses in quieter, outlying areas, catering to diverse lifestyle needs. The city's real estate market, while competitive, presents lucrative investment opportunities. Property in Hong Kong has historically appreciated in value over the long term, and owning property can also lead to significant rental income, given the high demand for housing.
RETIREMENT IN HONG KONG FOR FOREIGNERS
Retiring in Hong Kong can be an appealing prospect for foreigners. The city's high standard of living, combined with its cultural richness and excellent healthcare, makes it an attractive retirement destination. English is widely spoken, easing the transition for those from English-speaking countries, and the city's safety and cleanliness further add to its appeal. Furthermore, retirees can enjoy a wealth of leisure activities, from exploring cultural landmarks and nature trails to partaking in the city's vibrant culinary scene.
LUCRATIVE POTENTIAL OF LIVING IN HONG KONG
All these factors make living in Hong Kong potentially lucrative. The city's economic advantages make it an ideal place for business growth and career development. Its stunning landscapes and favourable climate enhance the quality of life, while its top-notch public services ensure a comfortable, convenient lifestyle. The excellent healthcare system provides peace of mind, and the real estate market offers profitable investment opportunities. For retirees, Hong Kong promises a secure, enriching environment to enjoy their golden years.
VISA REQUIREMENTS AND IMMIGRATION LAWS
Hong Kong's immigration policies are foreigner-friendly. The city offers various visa types to suit different needs, including work visas, investment visas, student visas, and dependant visas. The General Employment Policy (GEP) allows foreigners to work in Hong Kong if they possess special skills, knowledge, or experience of value to and not readily available in the city. The Quality Migrant Admission Scheme (QMAS) is another pathway, targeting skilled or talented individuals who can contribute to Hong Kong's economy.
For entrepreneurs, the Investment as Entrepreneur visa is a route to setting up a business in the city. Retirees can explore the Capital Investment Entrant Scheme (CIES), although it's worth noting this is not a specific retirement visa and has its own eligibility criteria.
It's advisable for potential migrants to consult with immigration professionals to fully understand the requirements and process, ensuring a smooth transition to life in this vibrant city. In conclusion, Hong Kong's blend of economic opportunity, cultural richness, and high living standards make it a truly enticing destination for work, study, investment, and even retirement.
At VIP Visa, we pride ourselves on our years of experience in helping clients navigate the complex process of obtaining visas, residencies, and second nationalities or passports. If you are considering a visit or moving to Hong Kong, we are here to guide you through the process. Our team of experts will ensure that you have all the necessary information and support to make your dream come true. Please see below for more information about our visa categories and let us help you embark on your new journey!