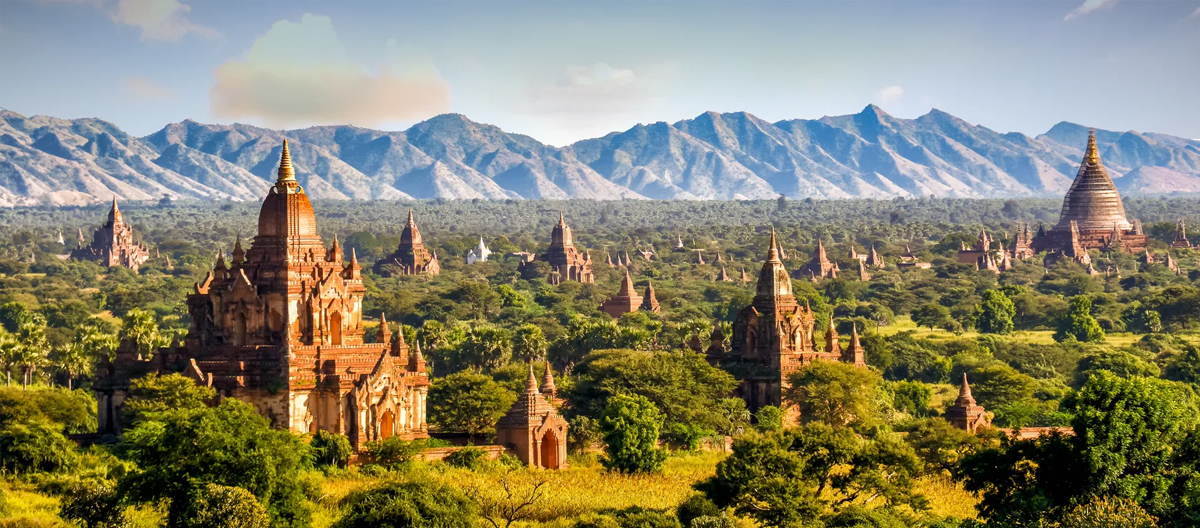 Benefits of life in Myanmar
Living in Myanmar offers an enriching, diverse, and unique experience that fuses modern development with deeply-rooted tradition. Known as the Golden Land, Myanmar boasts a wealth of cultural heritage, natural beauty, and a welcoming local population that makes any stay genuinely enriching.
One of the most profound benefits of life in Myanmar is the rich cultural diversity. With over 100 different ethnic groups, each with its distinct traditions and customs, life in Myanmar is a daily exploration of rich cultures and heritages, enabling residents to learn and appreciate a diverse range of cultural norms.
The cost of living in Myanmar is relatively low, allowing for a comfortable lifestyle without breaking the bank. The cost of housing, groceries, and amenities is affordable, making it a desirable destination for those seeking a high standard of living at a reasonable cost.
The local cuisine in Myanmar is another highlight, offering a delightful blend of Burmese, Indian, Chinese, and Thai influences. The food is fresh, flavorful, and diverse, with an array of options that cater to both vegetarians and non-vegetarians.
Nature lovers will adore Myanmar's striking landscapes. From pristine beaches to lush mountains, the country is a haven for outdoor enthusiasts. Whether you enjoy hiking, boating, or simply soaking in the beauty of nature, Myanmar has something for everyone.
Finally, the local population's warmth and friendliness are exceptional. Myanmar's people are renowned for their hospitality, ensuring that both short-term visitors and long-term residents feel welcomed and embraced by the local community.
Cultural Richness with Over 100 Ethnic Groups
Affordable Living, Lower Than Many Countries
Diverse Cuisine, Pleasing to Any Palate
Natural Beauty, from Beaches to Mountains
Warm Locals, Renowned for Their Hospitality
Home to UNESCO Sites & Historical Landmarks
Business Opportunities with its Booming Economy
Offers Traditional Healing & Wellness Retreats
Easy Access to Southeast Asia Countries
Opportunities for Quality Education
Study, Work and Live in Myanmar
EDUCATIONAL SYSTEM
Studying in Myanmar offers students a unique and enriching opportunity to immerse themselves in a culturally diverse and intellectually stimulating environment.
One of the key benefits of studying in Myanmar is the chance to learn from a different perspective. The country's education system, which has been on a steady path of improvement, emphasizes critical thinking and promotes a broad understanding of various subjects. This provides students with a holistic learning experience that nurtures not only academic competence but also personal growth.
Moreover, the cultural diversity in Myanmar makes it an ideal location for international students. With over 100 ethnic groups, students have the opportunity to interact with a diverse range of cultures, traditions, and languages, thereby broadening their worldview and enhancing their cultural sensitivity.
The cost of education in Myanmar is relatively affordable, making it an attractive destination for students seeking quality education without incurring heavy financial burdens. In addition, the rising number of international schools and universities means students have access to globally recognized curriculum and degrees.
Studying in Myanmar also presents an opportunity to learn the Burmese language, which could be advantageous for students interested in working in Southeast Asia. Furthermore, Myanmar's strategic location and growing economy offer numerous career and entrepreneurial opportunities for students' post-graduation.
Finally, the rich history and breathtaking landscapes of Myanmar provide countless opportunities for exploration and recreation outside the classroom. From visiting UNESCO World Heritage Sites to partaking in local festivals, students will have a unique and rewarding educational experience. Studying in Myanmar is not just about earning a degree; it's about gaining a wealth of cultural experiences and life skills that will serve students well in their future endeavours.
EMPLOYMENT OPPORTUNITIES
Working in Myanmar presents a wealth of opportunities and advantages in today's global economy. As one of the fastest-growing economies in Southeast Asia, Myanmar is a hotbed for both local and foreign investments, offering a plethora of career opportunities in a variety of sectors, from technology and tourism to agriculture and manufacturing.
The low cost of living in Myanmar is a major perk for expatriates and locals alike. Despite the economic growth, the cost of accommodation, food, and other daily necessities remains relatively affordable, allowing for a comfortable lifestyle on a moderate income.
Culturally, Myanmar is a treasure trove of experiences. Working in Myanmar offers the opportunity to immerse oneself in a culturally diverse and vibrant society. With over 100 ethnic groups, each with its unique traditions and customs, employees can broaden their cultural understanding, which is an increasingly valuable asset in our interconnected world.
Learning and mastering the Burmese language while working in Myanmar can open doors to more opportunities within the country and in the broader Southeast Asia region. This could prove invaluable for individuals seeking to establish a long-term career in the region.
Moreover, the Myanmar government has implemented various policies to attract foreign talent and investments, including tax incentives and streamlined visa processes, making it easier for foreign professionals to work in the country.
Finally, Myanmar's stunning natural beauty, from pristine beaches to majestic mountains, offers a wonderful work-life balance. After a week of work, employees can relax and rejuvenate by exploring these breathtaking landscapes.
In summary, the benefits of working in Myanmar extend beyond just economic advantages, offering cultural enrichment, language acquisition, and a unique life experience that is both professionally and personally rewarding.
ECONOMIC ADVANTAGES AND OPPORTUNITIES
Myanmar is one of the fastest-growing economies in Southeast Asia, opening up a wide range of opportunities for entrepreneurs and digital nomads alike. The country is ripe for investment, with a burgeoning tech scene, a growing middle class, and a government eager to attract foreign direct investment. For digital nomads, the country offers a unique blend of affordability and cultural richness, with reliable internet access in cities like Yangon and Mandalay, making remote work a viable option.
NATURAL BEAUTY AND CLIMATE
Myanmar's natural beauty is truly spectacular, with landscapes that range from pristine beaches in Ngapali to the majestic mountains in the Shan State. The country also has a relatively mild tropical monsoon climate, with a cool season from November to February, a hot season from March to May, and a rainy season from June to October. This offers a pleasant mix of weather patterns throughout the year, suitable for a variety of activities.
PUBLIC SERVICES
In terms of public services, Myanmar has made significant strides in recent years. Infrastructure development is on the rise, with improvements in public transportation and utilities. The government is also making efforts to improve access to clean water and reliable electricity. Public transportation options, including buses and trains, are affordable and widely available in cities.
HEALTHCARE SYSTEM
The healthcare system in Myanmar is a blend of public and private providers. While the public healthcare system continues to improve, private hospitals and clinics, particularly in urban areas, offer high-quality care, often with English-speaking staff. Myanmar also has a rich tradition of natural and holistic medicine, with numerous wellness retreats and meditation centres across the country.
ACCOMMODATION AND REAL ESTATE INVESTMENT
Real estate in Myanmar provides a compelling investment opportunity. With economic growth and urbanization, demand for housing, particularly in cities, is on the rise. The government has eased restrictions on foreign property ownership, making it easier for expatriates to invest. Accommodation ranges from affordable apartments to luxury condominiums, catering to various budgets and lifestyle preferences.
RETIREMENT IN MYANMAR
For retirees, Myanmar offers a lifestyle that blends relaxation with cultural exploration. The cost of living is low compared to many Western countries, allowing retirees to enjoy a high standard of living. The country's rich cultural heritage, warm locals, and tranquil natural beauty make it an ideal place to spend one's golden years. There are also growing communities of expatriates, offering a sense of familiarity and camaraderie for foreigners living in Myanmar.
LUCRATIVE POTENTIAL OF LIVING IN MYANMAR
Living in Myanmar offers both personal and financial benefits. The low cost of living, combined with the country's economic growth, provides numerous opportunities for entrepreneurs and investors. For digital nomads and retirees, the country's cultural richness and natural beauty offer a quality of life that is both fulfilling and affordable. Investing in real estate can provide substantial returns as the country continues to urbanize and develop.
VISA AND IMMIGRATION PROCESSES
Myanmar's visa and immigration processes are relatively straightforward. The government's initiatives to attract foreign talent and investments have led to simplified visa applications and more lenient immigration laws. However, it's essential to stay updated on the latest regulations or seek professional guidance to navigate the process smoothly.
In summary, the benefits of living in Myanmar extend beyond the tangible aspects of low living costs and investment potential. The country offers an enriching life experience that combines cultural immersion, economic opportunities, and a community-oriented lifestyle. Whether you're a digital nomad, an investor, a retiree, or someone looking for a unique life experience, Myanmar could be your next home.
At VIP Visa, we pride ourselves on our years of experience in helping clients navigate the complex process of obtaining visas, residencies, and second nationalities or passports. If you are considering a visit or moving to Myanmar, we are here to guide you through the process. Our team of experts will ensure that you have all the necessary information and support to make your dream come true. Please see below for more information about our visa categories and let us help you embark on your new journey!