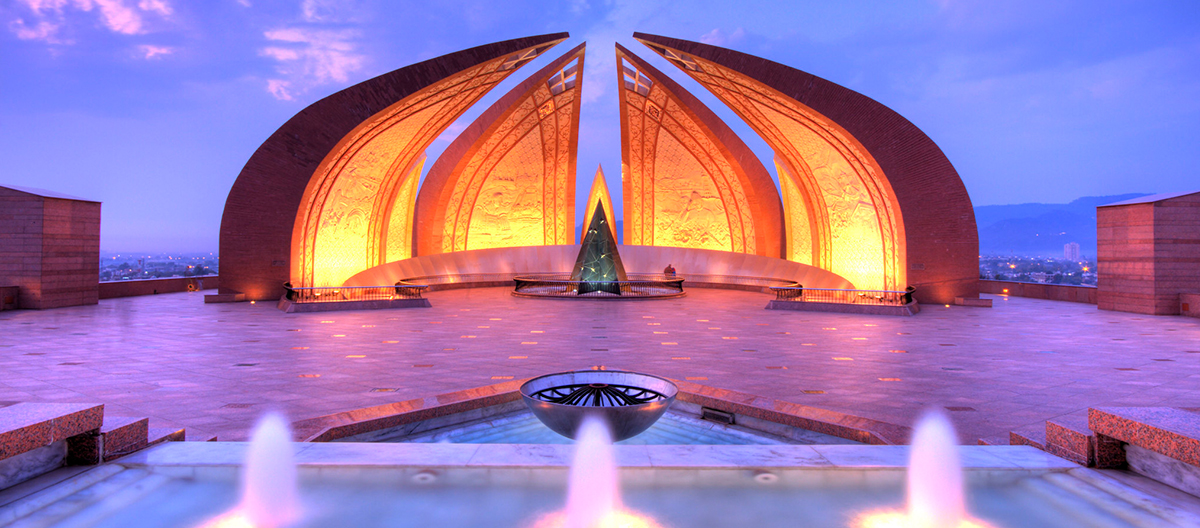 Benefits of life in Pakistan
Living in Pakistan offers a unique blend of rich cultural heritage, beautiful landscapes, and a burgeoning economy that promises abundant opportunities. Being a country with a diverse population, Pakistan is renowned for its warm hospitality, showcasing a welcoming atmosphere for foreigners wishing to establish residency here.
One of the most striking benefits of life in Pakistan is its low cost of living. You can enjoy a comfortable lifestyle with high-quality accommodation, food, and other necessities at a fraction of the cost compared to many Western countries. The affordable living standard is complemented by a vast array of local cuisines, influenced by Middle Eastern, Central Asian, and South Asian culinary traditions.
Pakistan boasts a young, energetic, and increasingly educated workforce. There are plenty of opportunities for entrepreneurs and professionals alike, with several industries showing robust growth. The information technology sector, in particular, is thriving and has become a hub for startups and tech innovation.
The rich historical and cultural heritage of Pakistan is unparalleled, with numerous UNESCO World Heritage sites, ancient ruins, historical monuments, and museums. Its varied geography encompasses majestic mountains, lush green valleys, and striking deserts, making Pakistan a paradise for adventure and nature lovers.
Pakistan's strategic location at the crossroads of Central Asia, South Asia, and the Middle East can also provide unique business and travel opportunities. This pivotal position can offer potential advantages to those wishing to expand their professional horizons or explore different parts of the world.
Affordable Cost of Living & High-Quality Lifestyle
Warm & Hospitable Local Population
Vibrant Culinary Scene with Diverse Food Options
Booming IT Sector with Growing Opportunities
Rich Historical & Cultural Heritage
Stunning Natural Beauty from Mountains to Beaches
A Young & Dynamic Population, a Lively Social Scene
Strategic Location Providing Unique Opportunities
Increasing Ease of Doing Business
A Unique Blend of Modern & Traditional Lifestyles
Study, Work and Live in Pakistan
EDUCATIONAL SYSTEM
Studying in Pakistan offers a unique opportunity to immerse oneself in a blend of rich traditions, diverse cultures, and a vibrant educational environment. Pakistani universities are increasingly being recognized for their commitment to high-quality education and research. Numerous institutions in the country rank among the top universities in South Asia, offering a wide array of programs in areas such as Medicine, Engineering, Business, Information Technology, and Social Sciences.
The cost of education in Pakistan is relatively affordable compared to many Western and Asian countries, making it an excellent choice for international students on a budget. Accommodation, food, and other living expenses are also quite reasonable, which adds to the overall financial viability of studying in Pakistan.
One of the key benefits of studying in Pakistan is the exposure to a rich and diverse cultural heritage. Students get the opportunity to learn about the country's history, languages, and customs, enhancing their global perspective and cultural understanding.
Additionally, Pakistan's strategic geographical location at the crossroads of Central Asia, South Asia, and the Middle East provides unique opportunities for research and field studies. This is particularly beneficial for students interested in subjects such as Anthropology, International Relations, History, and Environmental Science.
Finally, Pakistani universities are known for their supportive and inclusive communities, promoting an enriching student life. The universities often organize cultural festivals, sports events, and other activities, providing students with opportunities for social engagement, leadership development, and community involvement.
Overall, studying in Pakistan offers a mix of quality education, affordable living, rich cultural immersion, and diverse research opportunities.
EMPLOYMENT OPPORTUNITIES
Working in Pakistan can offer several unique benefits. For starters, it is one of the fastest-growing economies in South Asia, creating an abundance of job opportunities across various sectors. With a significant portion of the population being youth, Pakistan offers a dynamic, vibrant, and competitive work environment.
One of the major perks of working in Pakistan is the relatively low cost of living. Accommodation, food, transportation, and other necessities are generally more affordable compared to many Western and Asian countries. This can allow for a comfortable lifestyle even with a modest income.
In terms of industries, the Information Technology sector is particularly thriving, making Pakistan an attractive destination for tech professionals and digital nomads. The government is actively promoting digitization and IT-based solutions, which has led to a boom in tech startups and e-commerce businesses.
Pakistan's location at the intersection of Central Asia, South Asia, and the Middle East can also provide unique professional opportunities. This strategic position enables businesses to tap into different markets, making it an excellent place for entrepreneurs and individuals looking to expand their professional networks.
Moreover, the country's rich cultural heritage and warm hospitality provide an enriching life experience. Whether it's the diverse local cuisine, traditional crafts, music, or festivals, there's always something new to explore and learn.
Finally, Pakistan's government is actively working on policies to improve the ease of doing business, with initiatives aimed at streamlining procedures and improving infrastructure. This makes the country an increasingly viable place to work for both local and foreign professionals.
In essence, working in Pakistan can provide a mix of professional growth, affordable living, cultural exploration, and unique business opportunities.
ECONOMIC ADVANTAGES AND OPPORTUNITIES
Living in Pakistan offers a unique set of economic benefits, especially for those keen on starting a business or becoming digital nomads. As one of the fastest-growing economies in South Asia, Pakistan is witnessing a significant rise in entrepreneurship and innovation. The government has been particularly supportive of the tech industry, introducing reforms and incentives to promote a digital economy. The result is a thriving start-up ecosystem that's attracting global attention and investment.
For digital nomads, Pakistan provides a wealth of opportunities. The booming IT industry, paired with the country's affordable cost of living, makes it an attractive place for remote work. Moreover, English is widely spoken and understood, reducing language barriers for foreigners.
BEAUTY AND CLIMATE OF PAKISTAN
Pakistan's natural beauty is awe-inspiring. From the snow-capped peaks of the Karakoram range to the serene beaches of the Arabian Sea, the country is home to a vast array of stunning landscapes. These regions offer various recreational activities like hiking, trekking, and water sports, which are perfect for nature enthusiasts and adventure lovers.
The climate in Pakistan is diverse, owing to its geographical diversity. There's the temperate climate of the northern highlands, the arid desert climate in the south, and the subtropical climate along the coastline. Overall, this variety offers residents a unique blend of weather conditions, suitable for various lifestyles and preferences.
PUBLIC SERVICES
Pakistan has been making notable strides in improving its public services. The education system, for instance, offers a mix of public and private institutions, with several universities recognized for their high academic standards. English is commonly used as a medium of instruction, which is beneficial for foreign students and residents.
The transport infrastructure is also improving, with an extensive network of roads, railways, airports, and seaports. In cities, public transport services like buses and rickshaws are easily accessible and affordable. Meanwhile, digital platforms for ride-hailing and food delivery provide additional convenience.
HEALTHCARE POTENTIAL AND BENEFITS
Healthcare in Pakistan is undergoing significant improvements. The country offers a mix of public and private healthcare facilities, with the private sector known for its higher standards of care. Medical costs are typically lower than in Western countries, which could be beneficial for long-term residents.
The government is also investing in health infrastructure and services. It's promoting public-private partnerships and implementing health insurance schemes to make healthcare more accessible and affordable for everyone.
ACCOMMODATION AND REAL ESTATE INVESTMENT OPPORTUNITIES
The real estate market in Pakistan is flourishing, presenting lucrative investment opportunities. The government's focus on affordable housing schemes and the introduction of real estate investment trusts (REITs) are driving growth in the sector. Prices are relatively lower compared to many other countries, making it possible to secure high-quality accommodation without breaking the bank.
Investing in real estate can yield considerable returns due to the country's growing population and increasing urbanization. Also, laws protecting foreign investment and property ownership rights make it a viable option for expatriates and foreign investors.
RETIREMENT LIVING AND BENEFITS FOR FOREIGNERS
Pakistan is increasingly becoming an appealing destination for retirees and foreigners. The low cost of living, warm hospitality, and the pleasant weather are some of the key reasons why people choose to retire here. For foreigners, the opportunity to immerse oneself in a rich, diverse culture and to enjoy the country's natural beauty is a unique experience that makes life in Pakistan appealing.
The burgeoning economy and improving public services also mean that retirees can enjoy a comfortable lifestyle. With a variety of recreational and social activities on offer, life in Pakistan can be as tranquil or as exciting as you choose.
WHY PAKISTAN IS LUCRATIVE
Given the affordable cost of living, expanding economic opportunities, and the improving quality of life, Pakistan offers a potentially lucrative experience for residents, investors, and retirees alike. The unique blend of tradition and modernity, along with the country's strategic location, make it a promising destination for those seeking new opportunities or an enriching lifestyle.
VISA REQUIREMENTS AND IMMIGRATION LAWS
Pakistan has a fairly straightforward visa and immigration system. Foreign nationals wishing to visit or stay in Pakistan are required to obtain a valid visa unless they come from one of the visa-exempt countries. Various types of visas are available, including tourist, business, student, and work visas, each with its own set of requirements.
For those looking to reside in Pakistan, the country offers several residency options, with possibilities for permanent residency for individuals who meet specific criteria. It's recommended to consult with immigration experts or the Pakistani embassy in your home country to understand the most current rules and procedures. At VIP Visa, we specialize in providing assistance with these procedures, leveraging our extensive experience to help you navigate the immigration process smoothly.
At VIP Visa, we pride ourselves on our years of experience in helping clients navigate the complex process of obtaining visas, residencies, and second nationalities or passports. If you are considering a visit or moving to Pakistan, we are here to guide you through the process. Our team of experts will ensure that you have all the necessary information and support to make your dream come true. Please see below for more information about our visa categories and let us help you embark on your new journey!