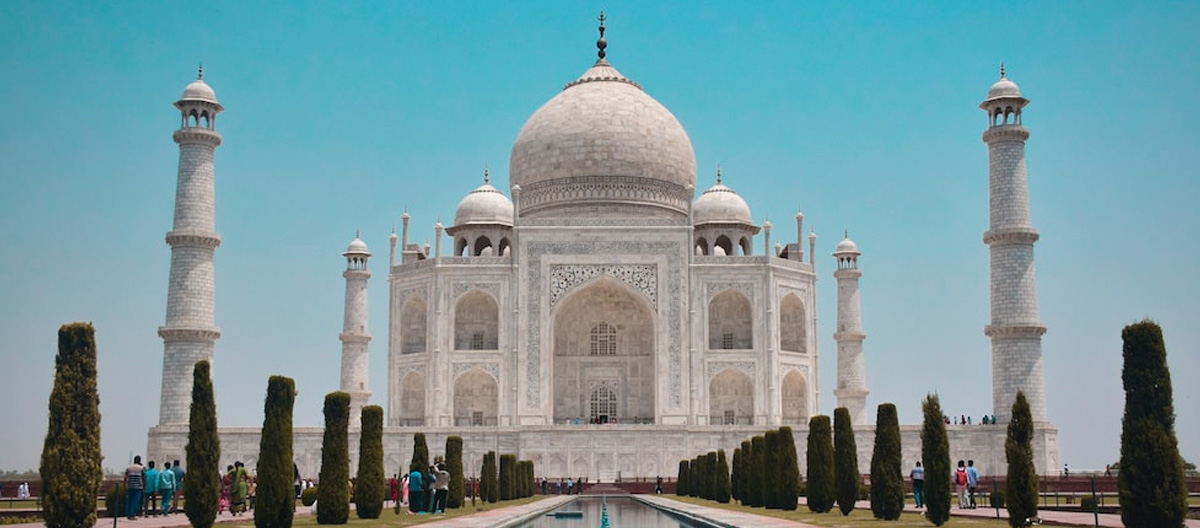 Benefits of life in India
India, often referred to as the "cradle of civilization," offers a unique blend of history, culture, and modernity that is hard to find elsewhere. With its array of diverse landscapes, rich heritage, and burgeoning economy, India is becoming an increasingly attractive destination for individuals seeking a new place to travel, live, and thrive.
Life in India presents a world of opportunities and experiences. From the snow-capped peaks of the Himalayas in the North to the serene backwaters of Kerala in the South, the geographical diversity of India is astounding. This variety extends to its climate, cuisine, languages, and cultures, providing a dynamic environment that enriches one's life.
India's strong economic growth and entrepreneurial spirit create a plethora of opportunities for business and investment. Known as a global IT hub, the country is rapidly advancing in other sectors, including manufacturing, healthcare, and finance. With a young, energetic workforce and a government keen on foreign investment, establishing a business or career in India has never been more promising.
Culturally, India is a treasure trove of rich traditions, vibrant festivals, and architectural marvels. The country's deep-rooted belief in "Atithi Devo Bhava" (The guest is equivalent to God) ensures that newcomers are always welcomed warmly. Moreover, the cost of living in India is considerably lower than in many Western countries, allowing for a comfortable lifestyle without excessive expenditure.
In summary, living in India offers a mix of remarkable experiences, opportunities for growth, and a lifestyle that is both affordable and enriching.
Diverse Landscapes from Mountains to Beaches
Rich Cultural Heritage with Traditions & Festivals
Growing Economy Offers  Abundant Opportunities
Affordable Living Allowing a Comfortable Lifestyle
Delicious Cuisine & Caters to All Dietary Preferences
Known for Hospitality & Warmth Towards Visitors
Advanced Infrastructure with Ongoing Development
English is Widely Spoken & Understood in India
India, Offers a Unique Spiritual Journey
Excellent Place for Higher Studies
Study, Work and Live in India
EDUCATIONAL SYSTEM
India offers a wealth of opportunities for students, making it an attractive destination for higher education. As one of the world's fastest-growing major economies, it boasts a rich academic tradition and a vibrant, multifaceted culture that can enrich any student's journey.
Indian universities and colleges are globally recognized for their high academic standards and research output, particularly in fields like Engineering, Medicine, Business, and Information Technology. Many institutions collaborate with foreign universities, enabling students to gain an internationally acclaimed education at a fraction of the cost. The diversity of programs and specializations offered caters to a wide range of academic interests and career paths.
Beyond academics, studying in India provides an opportunity to immerse oneself in a unique cultural experience. India's rich tapestry of history, art, music, and cuisine offers an enriching backdrop for personal growth and a broader worldview. Moreover, students gain invaluable life skills navigating the country's multicultural, multilingual environment, enhancing their adaptability and cross-cultural communication skills.
Additionally, India's thriving start-up ecosystem offers opportunities for internships and employment. With many multinational corporations having a significant presence in the country, students can gain practical work experience in a dynamic, global business environment.
Finally, the cost of living and tuition fees in India are generally lower compared to many Western countries. This affordability, coupled with the potential for high-quality education and rich cultural experiences, makes India an enticing destination for international students.
EMPLOYMENT OPPORTUNITIES
India, one of the world's fastest-growing economies, offers myriad opportunities for both domestic and international professionals. Its vibrant business landscape and focus on innovation make it an attractive destination for career advancement.
The Indian economy is marked by a wide variety of industries, from IT and software services to manufacturing, healthcare, and finance. This diversity offers professionals a broad spectrum of fields and roles to choose from, opening doors to multiple career paths. Moreover, India's booming start-up ecosystem provides ample opportunities for those seeking entrepreneurial roles or wishing to work in a dynamic, fast-paced environment.
India is known for its competitive yet collegial work culture. It values both individual contribution and teamwork, thereby promoting personal growth alongside collaborative success. Moreover, many Indian companies are expanding globally, providing employees with opportunities for international exposure and experience.
The country also offers attractive compensation packages, especially in sectors like IT, finance, and consulting. Coupled with a lower cost of living compared to many Western countries, this can result in a higher disposable income and a comfortable lifestyle.
Additionally, working in India means being part of a culturally diverse environment. This not only broadens one's perspective but also enhances cross-cultural communication skills, a valuable asset in today's globalized world.
Last but not least, India's emphasis on work-life balance, with a growing focus on employee well-being and flexible work arrangements, makes for a healthy working environment. Thus, choosing to work in India can be a rewarding decision both professionally and personally.
ECONOMIC ADVANTAGES AND BUSINESS OPPORTUNITIES
One of the significant benefits of living in India is its dynamic economy, which presents a multitude of opportunities for entrepreneurs and digital nomads alike. India's GDP has been steadily rising over the years, creating a robust business environment. This growth, combined with the government's pro-business policies and initiatives promoting entrepreneurship, makes India a fertile ground for starting a new business.
Digital nomads will appreciate the rapidly improving digital infrastructure, particularly in urban areas. High-speed internet, coworking spaces, and the widespread use of English make India a comfortable base for remote work.
BEAUTY AND CLIMATE OF INDIA
India's geographical diversity is unparalleled, ranging from the snow-clad peaks of the Himalayas to the golden beaches of Goa, and the vast Thar Desert to the lush greenery of Kerala's backwaters. Each region offers unique natural beauty, making living in India a visual treat.
The climate in India is as diverse as its landscape. While the northern plains have a continental climate with a distinct monsoon season, the coastal areas enjoy a tropical climate, and the high-altitude regions remain cool throughout the year. This variation allows residents to choose a region that best suits their weather preferences.
PUBLIC SERVICES IN INDIA
The Indian government has invested significantly in improving public services over the years. Public transportation, including metros, buses, and trams, is widespread and affordable. The country also has an extensive railway network, making intercity travel convenient.
In terms of utilities, India has a reliable supply of electricity and water. The digitalization of many public services, such as bill payments and application for documents, has made day-to-day administrative tasks easier.
HEALTHCARE IN INDIA
India's healthcare sector has seen considerable advancements, with state-of-the-art hospitals and clinics springing up across the country. Indian doctors and medical staff are renowned for their skill and expertise, and many have been trained in western countries.
India is also a leading destination for medical tourism, given the high quality of healthcare available at a fraction of the cost compared to western countries. The country's traditional healing practices like Ayurveda and Yoga are other health benefits that residents can avail themselves of.
ACCOMMODATION AND REAL ESTATE INVESTMENT
India offers a range of accommodation options to suit different budgets and lifestyles, from modern apartments in city centres to quaint houses in the countryside. The cost of living is relatively low, allowing residents to enjoy a high standard of living at a lower cost.
The real estate market in India holds significant potential for investment. Rapid urbanization, increasing household income, and the rising demand for residential and commercial properties make real estate investment in India a lucrative option. The government's initiatives to attract foreign investment also add to the ease of investing in the Indian real estate market.
RETIREMENT IN INDIA
India is a popular retirement destination for foreigners, thanks to its affordable cost of living, pleasant climate, and friendly locals. Many cities offer expat-friendly amenities and have communities of foreign retirees.
The slow-paced lifestyle in many parts of India, coupled with the cultural richness and warm hospitality of the people, makes it an ideal place for a relaxed and enriching retirement. India's emphasis on family and community can also provide a sense of belonging for retirees.
LUCRATIVE BENEFITS OF LIVING IN INDIA
All these factors - the economic opportunities, natural beauty, climate diversity, improved public services, advanced healthcare, affordable accommodation, and the potential for real estate investment - make living in India not just a viable choice but a lucrative one.
Whether you're an entrepreneur looking to capitalize on the business-friendly environment, a digital nomad seeking a new base, or a retiree in search of a relaxed lifestyle, India offers a unique combination of benefits that can enhance your personal and financial well-being.
The cost-effectiveness of living in India is another lucrative aspect. From daily expenses to healthcare, education, and leisure activities, the cost of living is considerably lower compared to many Western countries. This affordability does not come at the expense of quality of life; rather, it enhances it, allowing residents to enjoy a comfortable lifestyle.
For those interested in investment, the growing real estate market presents a promising opportunity. The steady appreciation in property values, coupled with the increasing demand for housing, makes real estate investment in India potentially profitable.
VISA REQUIREMENTS AND IMMIGRATION LAWS
The Indian government has made significant strides in making the immigration process smoother for foreigners. Various types of visas are available based on the purpose of stay, such as Tourist Visa, Business Visa, Employment Visa, Student Visa, and Entry Visa (for people of Indian origin).
The government also introduced the 'Overseas Citizen of India' (OCI) scheme, which allows people of Indian origin (and their spouses) to enjoy many of the same benefits as Indian citizens, barring a few restrictions.
Foreigners planning to work in India would need an Employment Visa, typically granted based on a job offer from an Indian company. For starting a business, a Business Visa would be required. For retirees, a long-term Tourist Visa or an Entry Visa would be the most suitable, depending on their specific circumstances.
It's advisable to consult with an immigration expert or the nearest Indian Embassy/Consulate to understand the best visa option for your situation and the requirements for each.
In conclusion, living in India can offer a myriad of benefits - whether you're seeking professional growth, cultural enrichment, investment opportunities, or a tranquil retirement. With its blend of tradition and modernity, India provides an enriching, affordable, and rewarding lifestyle to its residents.
At VIP Visa, we pride ourselves on our years of experience in helping clients navigate the complex process of obtaining visas, residencies, and second nationalities or passports. If you are considering a visit or moving to India, we are here to guide you through the process. Our team of experts will ensure that you have all the necessary information and support to make your dream come true. Please see below for more information about our visa categories and let us help you embark on your new journey!