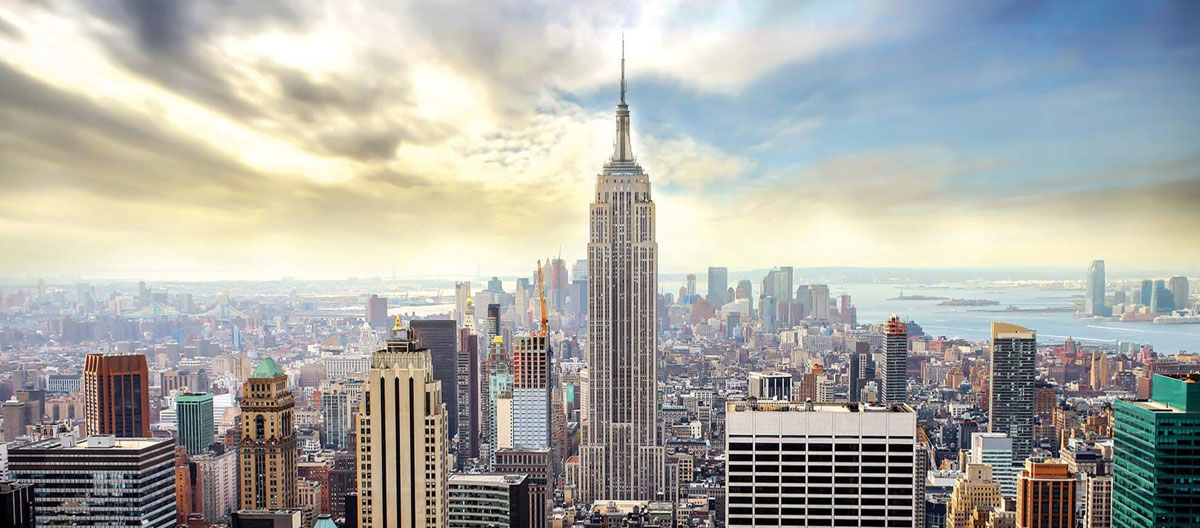 Benefits of life in United States
The United States is one of the most sought-after destinations for travelers and potential residents alike, and for good reason. With its diverse culture, robust economy, and unparalleled opportunities, life in the United States offers numerous benefits.
The United States is a melting pot of cultures and ethnicities, which has cultivated a rich and diverse society. This diversity is reflected in every aspect of life, from food and arts to traditions and beliefs. Living in the United States allows you to experience a wide range of cultures and perspectives, broadening your horizons and enriching your life experiences.
Education in the United States is renowned for its high quality, with many of its institutions consistently ranking among the best in the world. From top universities and research centers to excellent public and private schools, the United States offers outstanding educational opportunities for both children and adults.
The United States boasts a strong and stable economy, which is one of the largest and most influential in the world. The country is home to a wide range of industries, from technology and finance to healthcare and entertainment. This economic landscape provides ample job opportunities, career growth, and entrepreneurial prospects for individuals with diverse skill sets and interests.
The United States also offers a high standard of living, with access to quality healthcare, advanced infrastructure, and various amenities. Moreover, the country is known for its protection of individual rights and freedom, allowing residents to pursue their dreams and ambitions without constraints.
World-class education opportunities for all ages
Thriving job market with numerous career growth
Diverse culture, fostering an enriching life experience
Access to quality healthcare & infrastructure
Protection of individual rights & freedom
Breathtaking natural beauty, from parks to coastlines
Vibrant arts & entertainment scene
A hub of innovation & technological advancement
Strong sense of community & support for newcomers
Wide range of recreational & leisure activities
Study, Work and Live in United States
EDUCATIONAL SYSTEM
The United States is a top destination for students from around the world due to its world-renowned educational system and boundless opportunities. As a global leader in higher education, the United States provides numerous benefits to those who choose to study within its borders.
One of the most significant advantages of studying in the United States is the exceptional quality of its academic programs. The country is home to a vast array of high-quality educational institutions, including globally renowned universities such as Harvard, MIT, and Stanford. These institutions offer a diverse range of academic programs, from liberal arts and humanities to engineering, business, and the sciences. Students can find a program tailored to their interests and career goals, ensuring they receive a top-notch education.
Another key benefit of studying in the United States is the opportunity to engage in cutting-edge research. American institutions are at the forefront of innovation, and students have the chance to work alongside leading experts in their fields, access state-of-the-art facilities, and contribute to groundbreaking discoveries. This hands-on experience not only enhances their education but also provides valuable skills and connections for their future careers.
The United States is also known for its cultural diversity, which offers students a unique and enriching experience. As a melting pot of cultures, students can benefit from exposure to various perspectives and ideas. This diverse environment fosters cultural exchange, personal growth, and a global mindset that is invaluable in today's interconnected world.
Studying in the United States also provides students with numerous networking and career opportunities. American universities often have extensive alumni networks and connections with industry leaders, which can significantly benefit students in their future endeavors. By building a strong professional network, students can open doors to internships, job opportunities, and collaborations, giving them a competitive edge in the global job market.
Additionally, the United States is renowned for its vibrant campus life, which allows students to participate in a wide range of extracurricular activities, clubs, and organizations. This enriches the overall educational experience and helps students develop essential life skills, such as leadership, teamwork, and time management.
In summary, studying in the United States offers students an unparalleled educational experience, encompassing exceptional academic programs, cutting-edge research opportunities, cultural diversity, extensive networking possibilities, and a vibrant campus life. These benefits make the United States an attractive choice for students seeking a world-class education and a stepping stone to a successful career.
EMPLOYMENT OPPORTUNITIES
The United States is a popular destination for professionals seeking new opportunities and a higher quality of life. The country offers numerous benefits for those who choose to work within its borders, including a strong economy, diverse job market, and the potential for career growth.
One of the most notable benefits of working in the United States is the country's robust economy. As one of the largest and most influential economies in the world, the United States is home to a wide range of industries, from technology and finance to healthcare and entertainment. This broad economic landscape provides ample job opportunities for individuals with diverse skill sets and interests, allowing them to find positions that align with their expertise and passions.
In addition to its diverse job market, the United States offers numerous opportunities for professional development and career advancement. Many American companies invest heavily in the growth and development of their employees, providing access to training programs, mentorship, and resources that can help professionals refine their skills and expand their knowledge. The competitive nature of the U.S. job market also encourages individuals to continually improve their abilities and qualifications, fostering a culture of continuous learning and growth.
The United States is also known for its competitive compensation and benefits packages. Salaries in the United States are generally higher than in many other countries, which can provide a significant boost to one's overall quality of life. Additionally, many employers offer comprehensive benefits packages, including health insurance, retirement savings plans, and paid time off, which further contribute to a comfortable and secure lifestyle.
Working in the United States also presents the opportunity to expand one's professional network and build valuable connections. With its diverse and dynamic business environment, the United States attracts top talent from around the world, providing a unique opportunity to collaborate with and learn from professionals across various industries and backgrounds. These connections can lead to new opportunities, partnerships, and insights that can enrich one's career and personal growth.
Lastly, the United States offers a unique work-life balance that enables employees to enjoy their personal lives while maintaining a successful career. Many companies emphasize the importance of a healthy work-life balance, offering flexible work arrangements, generous vacation policies, and a supportive company culture that promotes employee well-being.
In conclusion, the benefits of working in the United States are numerous, ranging from a strong economy and diverse job market to competitive compensation and the opportunity for professional growth. Furthermore, the unique networking opportunities and emphasis on work-life balance make the United States an attractive choice for professionals seeking a fulfilling and successful career.
ECONOMIC ADVANTAGES
The United States is renowned for its economic dynamism, presenting countless opportunities for those looking to expand their horizons, whether it be starting a new business or embarking on a career as a digital nomad. The country's robust and diverse economy, coupled with its culture of innovation and entrepreneurship, creates a fertile ground for businesses to thrive. The ease of doing business, access to a large consumer market, and the availability of venture capital make the United States a hotbed for startups and entrepreneurial activities. As for digital nomads, the country's advanced digital infrastructure and the prevalence of co-working spaces in most cities offer an ideal environment to work remotely and network with professionals across industries.
BEAUTIFUL PLACES AND CLIMATE
The natural beauty of the United States is awe-inspiring and diverse, with an array of landscapes from the rugged Rocky Mountains and sun-soaked beaches of California to the verdant forests of the Pacific Northwest and the striking canyons in the Southwest. This extensive variety of sceneries caters to every inclination, whether you're a beach-goer, mountain-lover, or city-dweller. The weather and climate in the United States are as varied as its landscapes, ranging from temperate coastal climates, arid desert regions, to cold alpine zones, allowing individuals to choose a place that suits their weather preferences.
PUBLIC SERVICES
The United States provides a comprehensive range of public services designed to enhance the quality of life for its residents. The country's public transportation system, particularly in metropolitan areas, is extensive and efficient, making commuting a breeze. The United States also prides itself on its public education system, which offers high-quality education from primary school to high school. Libraries, parks, and other public facilities are abundant, further contributing to a comfortable and convenient living environment.
HEALTHCARE POTENTIAL
The United States healthcare system is known for its high-quality medical care, featuring cutting-edge technology, innovative treatments, and world-class specialists. Despite the complexities of its healthcare insurance system, those who navigate it successfully gain access to some of the best healthcare services globally. Many employers offer health insurance as part of their benefits packages, helping to offset the cost of medical care. Moreover, the country's strong focus on medical research and development often places its residents at the forefront of new treatments and procedures.
ACCOMMODATION AND REAL ESTATE INVESTMENT
Whether you prefer the hustle and bustle of city life or the tranquillity of the suburbs, the United States offers a diverse range of accommodations to suit different lifestyles and budgets. The real estate market in the United States provides ample opportunities for investment. From residential properties in up-and-coming neighborhoods to commercial properties in bustling business districts, the potential for profitable investments is significant. The stable economy, coupled with a transparent and well-regulated property market, adds to the attractiveness of investing in real estate in the United States.
RETIREMENT AND LIVING FOR FOREIGNERS
The United States is a popular choice among retirees and foreigners looking for a comfortable and fulfilling lifestyle. The country's high standard of living, combined with its vibrant culture, diverse leisure activities, and excellent amenities, makes it an ideal place to retire. Many cities and states, such as Florida and Arizona, are known for their retiree-friendly environments, offering a combination of warm climates, recreational activities, and retirement communities. Additionally, the United States has several immigration programs designed to attract foreign nationals, making it easier for retirees and other foreigners to establish a life in the country.
LUCRATIVE OPPORTUNITIES AND OVERALL APPEAL
In essence, the United States offers a unique blend of opportunities that present both financial and lifestyle benefits. The potential for business growth and profitable investments, particularly in real estate, creates an environment ripe for financial success.
Moreover, the strong economic backdrop and a sophisticated healthcare system contribute to an enhanced quality of life. The diverse climate and rich natural beauty of the country offer recreational opportunities to suit a variety of preferences, fostering an enjoyable living experience. For retirees and foreigners, the United States offers an attractive blend of comfort, community, and convenience that makes it a top choice for relocation.
VISA REQUIREMENTS AND IMMIGRATION LAWS
While the benefits of living in the United States are numerous, it's important to note that moving to the U.S involves navigating its immigration laws and visa requirements. The country offers a variety of visas to meet different needs, including work visas, student visas, investor visas, and family-sponsored visas.
Work visas are often sponsored by U.S employers and may require specific qualifications or skills. Student visas are designed for individuals who wish to study in U.S educational institutions. Investor visas, such as the EB-5 visa, provide a pathway for those who can make a significant financial investment in a U.S business. Family-sponsored visas are available for immediate relatives of U.S citizens or permanent residents.
For retirees and individuals looking to permanently relocate to the U.S, obtaining a green card, which signifies lawful permanent residency, is often the desired route. There are several ways to obtain a green card, such as through family, employment, or the Diversity Visa Lottery Program.
Understanding and navigating the U.S immigration system can be complex, but with the right information and guidance, it's certainly achievable. It's recommended to consult with immigration experts or legal advisors to understand the best immigration pathway based on your individual circumstances.
In conclusion, the United States presents a compelling mix of economic, lifestyle, and investment benefits that make it an attractive destination for individuals from around the world. Whether you're a business owner, a digital nomad, a retiree, or someone seeking new opportunities, the potential rewards of living in the U.S are significant. From its thriving economy and diverse landscapes to its robust public services and potential for profitable investment, the United States offers a lifestyle that can be both enriching and rewarding. With the right preparation and understanding of the country's immigration laws, making the United States your new home can be a reality.
At VIP Visa, we pride ourselves on our years of experience in helping clients navigate the complex process of obtaining visas, residencies, and second nationalities or passports. If you are considering a visit or moving to the United States, we are here to guide you through the process. Our team of experts will ensure that you have all the necessary information and support to make your American dream a reality. Please see below for more information about our visa categories and let us help you embark on your new journey!