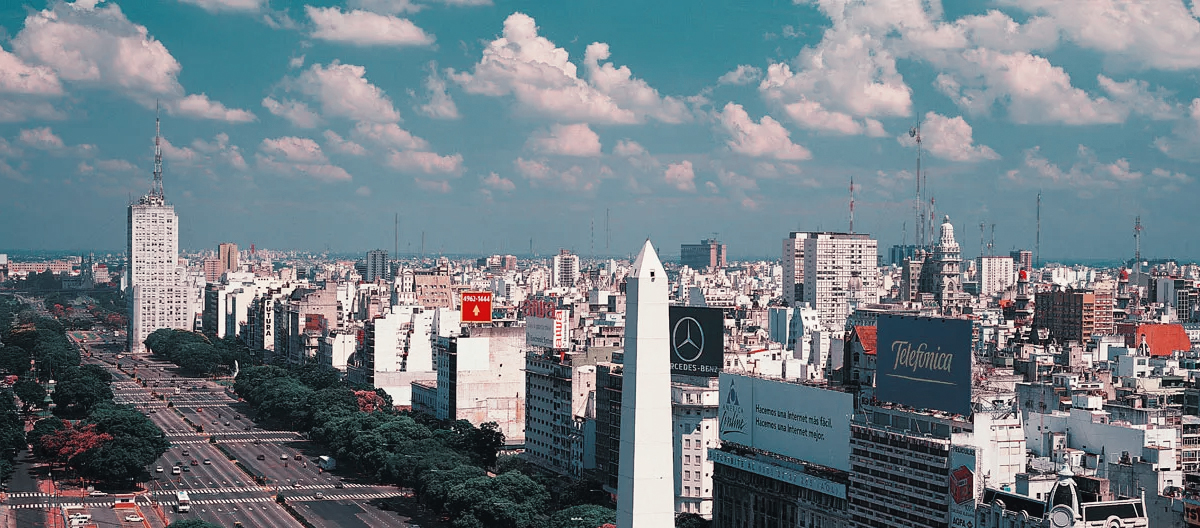 Benefits of life in Argentina
Argentina, a country nestled in the heart of South America, possesses an enchanting fusion of natural beauty and cultural richness, making it an ideal destination for those seeking a new home or a travel adventure. Life in Argentina is a unique experience, filled with an array of benefits that enhance one's quality of life.
For starters, the country boasts a low cost of living compared to many western nations. This affordability extends to housing, healthcare, and daily essentials, which considerably eases the transition for newcomers. Furthermore, Argentina's healthcare system is of a high standard, featuring state-of-the-art facilities and trained professionals, ensuring your health needs are met effectively.
The country's diverse climate and geography is another notable benefit. From the vibrant cityscapes of Buenos Aires to the breathtaking landscapes of Patagonia, Argentina offers a wide range of environments to suit all preferences. This diversity is echoed in the lifestyle options available, whether you prefer the hustle and bustle of city living or the tranquility of rural life.
One of the most appealing aspects of life in Argentina is the culture. Argentine people are known for their warmth and hospitality, making it easy for newcomers to feel welcome and quickly integrate into local communities. Coupled with a rich history, diverse music and arts scene, and world-renowned cuisine (including the famous Argentine steak and Malbec wine), living in Argentina is truly a sensory delight.
Affordable Cost of Living
High-Quality Healthcare System
Diverse Climates & Environments
Friendly & Welcoming Locals
Rich Cultural Heritage & Vibrant Arts Scene
Exquisite Cuisine & World-Famous Wines
Wide Range of Recreational Activities
High Level of Safety & Stability
Excellent Educational Opportunities
Easy Access to Other South American Countries
Study, Work and Live in Argentina
EDUCATIONAL SYSTEM
Studying in Argentina offers a wealth of unique opportunities and advantages for students, whether it's for a semester abroad or a complete degree program. One of the country's most striking features is its high standard of education. The University of Buenos Aires, for example, is consistently ranked among the best in Latin America, demonstrating the quality of higher education available.
Argentina's education system places strong emphasis on critical thinking and creativity, fostering an environment that encourages students to think outside the box. This innovative approach to education prepares students effectively for the global job market.
Moreover, Argentina is one of the most affordable countries for international students in terms of both tuition fees and cost of living. This affordability does not compromise the quality of education, as the country maintains rigorous academic standards.
Additionally, studying in Argentina provides an enriching cultural experience. With a diverse student body, you'll have the chance to interact with peers from different backgrounds, enhancing your global perspective. Moreover, you'll have the opportunity to learn Spanish, one of the world's most spoken languages, which could open up new career opportunities in the future.
Finally, Argentina's vibrant lifestyle, natural beauty, and warm, welcoming people make for a wonderful living experience. From the lively city of Buenos Aires to the stunning landscapes of Patagonia, there's always something to explore and enjoy during your downtime, ensuring that your study abroad experience is as enjoyable as it is educational.
EMPLOYMENT OPPORTUNITIES
Working in Argentina offers a range of unique benefits that can enhance both your professional and personal life. One of the primary advantages is the opportunity to gain international work experience in a dynamic and emerging economy. Argentina's diverse industries, including technology, agriculture, and finance, provide a variety of career options and the potential for professional growth.
The country's relatively low cost of living is another significant benefit for those considering working in Argentina. Affordable housing, transportation, and daily essentials make it easier to maintain a comfortable lifestyle while saving money. Additionally, the favorable exchange rate for foreign currencies can result in a higher purchasing power for expatriates.
Argentinians are known for their friendly and welcoming nature, making it easier for foreigners to establish a social network and adapt to the local culture. This warmth extends to the workplace, where you can expect a collaborative and supportive work environment that values interpersonal relationships.
Moreover, Argentina offers a healthy work-life balance, with an emphasis on enjoying life outside of the office. Argentinians are known for their passion for socializing, sports, and outdoor activities, providing ample opportunities to unwind and explore the country's rich cultural heritage and breathtaking landscapes.
Working in Argentina also presents the chance to learn or improve your Spanish language skills. Spanish is one of the most spoken languages worldwide, and fluency can open up additional career opportunities and enhance your professional profile.
Finally, Argentina's strategic location in South America allows for easy access to neighboring countries, making it a perfect base for regional travel and exploration. Whether it's a weekend getaway to Uruguay or a longer trip to Brazil or Chile, you can immerse yourself in the diverse cultures and environments that the continent has to offer. In summary, working in Argentina offers a unique blend of professional growth, affordable living, cultural immersion, and opportunities for personal enrichment that make it an attractive destination for those seeking a fulfilling international work experience.
ECONOMIC OPPORTUNITIES IN ARGENTINA
Argentina, the eighth-largest country globally, is renowned for its diverse and resource-rich economy. Its abundant natural resources, a highly educated workforce, and a strategic geographic location make it a potential goldmine for budding entrepreneurs and digital nomads. The country's economy is well-diversified, with significant sectors including agriculture, manufacturing, and services, offering a broad spectrum of opportunities for business start-ups. For digital nomads, the surge in co-working spaces in cities like Buenos Aires, combined with the country's robust internet infrastructure, makes for a flexible and conducive working environment. Argentina's government has also been supporting new businesses through various incentives, boosting the entrepreneurial ecosystem.
NATURAL BEAUTY AND CLIMATE
Argentina is geographically diverse, with landscapes ranging from the lush rainforests of Iguazu Falls to the icy glaciers of Patagonia. The breathtaking Andean mountain range, the vast Pampas grasslands, and the vibrant city life provide a plethora of choices for the adventurous at heart. Argentina's climate is as diverse as its landscapes, with a broad range from subtropical in the north to subpolar in the far south. This range of climates makes Argentina a year-round destination, with the ability to cater to a variety of preferences, whether it be sun-drenched vineyards or snow-capped mountains.
PUBLIC SERVICES AND HEALTHCARE
Argentina's public services are commendable. Public education in Argentina is free at all levels, and the country boasts one of the highest literacy rates in Latin America. Moreover, Argentina's healthcare system is a blend of public, private, and social security sectors, providing accessible and affordable healthcare to all residents. The country is known for its skilled doctors, advanced medical technologies, and excellent healthcare facilities. For foreigners, international health insurance can cover most medical expenses, making healthcare affordable and accessible.
REAL ESTATE AND ACCOMMODATION
Investment in real estate in Argentina can be highly lucrative. Argentina's property market is recovering from past economic turmoil, offering lower property prices compared to other countries. This situation provides investors with an opportunity for high potential returns in the long run. Additionally, the cost of living is relatively low, making accommodation affordable for expatriates and retirees. From stylish apartments in Buenos Aires to charming villas in Mendoza, there's a home for everyone's taste and budget.
RETIREMENT IN ARGENTINA
Argentina is increasingly becoming a popular retirement destination for foreigners, thanks to its rich culture, affordable cost of living, and high-quality healthcare. The country offers a relaxed lifestyle, with a unique blend of Latin American vibrancy and European elegance. The Argentine people are warm and welcoming, adding to the country's appeal as a retirement paradise.
LUCRATIVENESS OF LIVING IN ARGENTINA
All these factors make living in Argentina highly lucrative. The economic opportunities can lead to profitable business ventures, while the country's natural beauty and diverse climate can enhance quality of life. The robust public services, especially the healthcare system, provide a secure and safe living environment. The potential for real estate investment and affordable accommodation offers financial benefits, while the appealing lifestyle makes it an attractive place for retirement.
VISA REQUIREMENTS AND IMMIGRATION LAWS
Argentina has a welcoming and streamlined immigration policy. Tourist visas are easily obtainable and allow a stay of up to 90 days. For those seeking to reside longer, such as entrepreneurs, digital nomads, or retirees, there are several visa options available, including temporary residence visas and rentier visas. The requirements vary, but generally include proof of income and a clean criminal record. It's advisable to consult with an immigration lawyer or expert to understand the best option for your circumstances.
In conclusion, Argentina offers an abundance of opportunities and benefits for those considering making it their new home. From its economic potential to its captivating beauty.
At VIP Visa, we pride ourselves on our years of experience in helping clients navigate the complex process of obtaining visas, residencies, and second nationalities or passports. If you are considering a visit or moving to Argentina, we are here to guide you through the process. Our team of experts will ensure that you have all the necessary information and support to make your dream come true. See below to find more about visa categories and let us help you embark on your new journey!