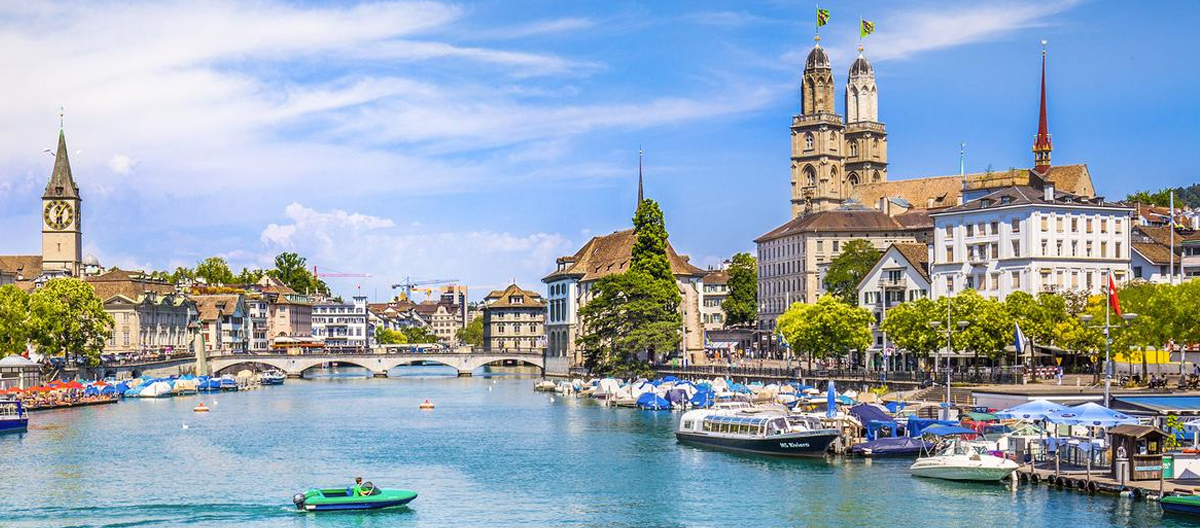 Benefits of life in Switzerland
Switzerland is a beautiful, prosperous, and stable country nestled in the heart of Europe. Known for its picturesque landscapes, the nation offers a unique blend of modernity and tradition, making it a perfect destination for those seeking to experience an enriched life.
One of the most significant benefits of life in Switzerland is its outstanding quality of life. With an efficient public transport system, world-class healthcare, and a strong economy, residents can enjoy a high standard of living. Additionally, Switzerland boasts an exceptional education system that ranks among the best globally, offering excellent opportunities for personal and professional development.
Switzerland is also famous for its diverse and rich cultural heritage. The country is home to four official languages – German, French, Italian, and Romansh – and celebrates a variety of customs, making it a vibrant and multicultural nation. Moreover, the Swiss people are known for their friendliness and warm hospitality, which contributes to a welcoming and inclusive environment.
Switzerland's political stability and low crime rate make it an incredibly safe place to live. Its neutral stance in international affairs and strong emphasis on security and order ensure that residents can enjoy a peaceful and harmonious lifestyle.
In summary, Switzerland offers an unparalleled living experience for those seeking a safe, prosperous, and culturally rich environment. Its beautiful landscapes, high quality of life, and diverse heritage make it an ideal destination for travel and residency.
High Quality of Life with Excellent Healthcare
Exceptional Education System with Top Universities
Safe & Secure, Low Crime Rate, Political Stability
Multicultural Atmosphere: Four Official Languages
Stunning Landscapes, Lakes & Picturesque Villages
Strong Job Market, Opportunities in Various Sectors
Easy Access to Other European Cities & Countries 
Rich History with UNESCO World Heritage sites
Fine Dining & Exquisite Cuisine
Outdoor Recreation in a Breathtaking Nature
Study, Work and Live in Switzerland
EDUCATIONAL SYSTEM
Switzerland provides an outstanding educational experience for international students, with numerous benefits that go beyond academic learning. Swiss universities are recognized globally for their high educational standards and innovative research. The country is home to some of the world's top-ranked institutions, offering a vast array of programs in multiple languages, including English.
The Swiss education system places a high emphasis on critical thinking and problem-solving skills, helping students become independent thinkers. With a low student-to-faculty ratio, students get personalized attention, enabling them to grasp complex concepts with ease. The practical approach to teaching ensures that students are well-equipped to apply their knowledge in real-world settings.
Studying in Switzerland also opens doors to international networking opportunities. Many courses offer internships at multinational companies and research institutions, helping students gain valuable industry insights and professional experience. This exposure can prove instrumental in boosting career prospects.
Furthermore, the cultural diversity within Swiss campuses promotes a multicultural perspective, broadening students' horizons. It's a unique opportunity to learn new languages, understand different cultures, and make friends from across the globe.
Living in Switzerland during your studies is an added advantage. With its safe environment, high quality of life, and proximity to other European countries, students can explore and experience a vibrant European lifestyle.
In summary, Switzerland offers an excellent blend of high-quality education, cultural exposure, and life experience, making it a premier destination for international students.
EMPLOYMENT OPPORTUNITIES
Switzerland is renowned for its strong economy, high wages, and excellent working conditions, making it an attractive destination for professionals worldwide. It houses numerous multinational corporations, particularly in fields like finance, pharmaceuticals, and technology, offering a wide range of career opportunities.
The Swiss labour market is characterized by high job security and stability, which is reflected in the country's low unemployment rate. Furthermore, Swiss companies often offer competitive salaries that are among the highest globally, thereby ensuring a high standard of living for their employees.
Work-life balance is highly valued in Switzerland. Swiss employment law mandates a maximum 45-hour workweek for most employees, with a minimum of four weeks' vacation. This focus on balance ensures that professionals can maintain a healthy lifestyle alongside their career commitments.
Working in Switzerland also provides opportunities for professional development and networking. Many companies offer continuous learning programs, encouraging employees to enhance their skills and competencies. Moreover, as a global business hub, Switzerland offers a multicultural working environment, fostering cross-cultural communication and understanding, which is increasingly valuable in today's globalized world.
The country's central location in Europe is another significant advantage for those working in Switzerland. The excellent transportation infrastructure allows for easy travel to other major European cities, opening up possibilities for both leisure and business.
In essence, working in Switzerland presents a unique blend of professional growth, financial prosperity, and quality of life. It's a destination that promises not just a job, but a rewarding career and lifestyle.
ECONOMIC ADVANTAGES
Switzerland is renowned for its strong, stable economy, making it an excellent location for entrepreneurs, business owners, and digital nomads. The country's thriving economy is backed by its robust financial sector, innovative technology industry, and a highly skilled workforce. For those looking to start a new business, Switzerland offers an efficient business environment, supportive government policies, and access to an affluent consumer market.
As for digital nomads, the country provides a high-speed, reliable internet infrastructure, making remote work smooth and effortless. Furthermore, Switzerland's central location in Europe allows for easy travel and business connections with other major European cities. Overall, the country's economic advantages create a conducive environment for both traditional and digital businesses to flourish.
NATURAL BEAUTY AND CLIMATE
Switzerland is globally acclaimed for its mesmerizing natural beauty. From the stunning Alps, tranquil lakes, and picturesque villages, the country offers a serene and aesthetically pleasing environment. This scenic beauty is complemented by a favorable climate, which features warm summers and chilly winters ideal for skiing and other winter sports. The seasonal variety allows residents to enjoy a plethora of outdoor activities year-round, enhancing the quality of life.
PUBLIC SERVICES
The quality of public services in Switzerland is world-class. The public transportation system is efficient and punctual, covering even the remotest areas of the country. Swiss cities are known for their cleanliness and well-maintained public spaces, ensuring a pleasant urban environment. Moreover, the educational system in Switzerland ranks among the best in the world, offering top-notch education facilities for children and adults alike.
HEALTHCARE BENEFITS
Switzerland boasts one of the finest healthcare systems globally. The Swiss healthcare system places a strong emphasis on accessibility, quality, and choice, ensuring residents receive timely, top-quality medical care. Health insurance is mandatory in Switzerland, and insurance providers are obligated to accept every application, ensuring no resident is left uninsured. The country's health sector is technologically advanced and well-staffed, making it capable of addressing a range of health conditions efficiently.
ACCOMMODATION AND REAL ESTATE INVESTMENT
The Swiss housing market is diverse, catering to various needs and budgets. From modern apartments in urban cities to traditional houses in rural areas, the accommodation options are plentiful. Moreover, the property market in Switzerland is stable and promising, offering lucrative investment opportunities. Investing in Swiss real estate can yield attractive returns due to the country's strong economy, growing population, and limited land supply.
RETIREMENT FOR FOREIGNERS
Switzerland is a popular retirement destination due to its high standard of living, safety, and excellent healthcare. The country offers various visa programs for retirees who can prove they have sufficient funds to support themselves. Retirees can enjoy their golden years amidst beautiful landscapes, with easy access to modern conveniences and healthcare facilities. Additionally, the Swiss people's friendly nature and the country's multicultural environment make integration easier for foreigners.
LUCRATIVE ASPECTS OF LIVING IN SWITZERLAND
From economic prosperity to natural beauty, and from world-class public services to excellent healthcare, living in Switzerland offers a multitude of benefits. Each aspect of Swiss life contributes to a high standard of living and quality of life, making it a desirable destination for people from different walks of life. These attributes are not just beneficial for residents, but they also present lucrative opportunities in various sectors, including business, real estate, and healthcare.
VISA REQUIREMENTS AND IMMIGRATION LAWS
Switzerland has clear and organized visa requirements and immigration laws. Depending on the purpose of stay, different types of visas and permits are available, including tourist visas, student visas, work visas, and retirement visas. The country is part of the Schengen area, allowing free movement for EU/EFTA nationals. For non-EU/EFTA nationals, a residence permit is required for stays longer than three months. It's advisable to consult with immigration experts or visit the official Swiss government website for detailed and updated information.
In conclusion, Switzerland is more than just a travel destination; it's a place where you can enjoy a balanced, fulfilling, and prosperous life. Whether you are seeking career growth, a high standard of living, safety, or natural beauty, Switzerland promises to deliver it all, making it an ideal place to live.
At VIP Visa, we pride ourselves on our years of experience in helping clients navigate the complex process of obtaining visas, residencies, and second nationalities or passports. If you are considering a visit or moving to Switzerland, we are here to guide you through the process. Our team of experts will ensure that you have all the necessary information and support to make your dream come true. Please see below for more information about our visa categories and let us help you embark on your new journey!