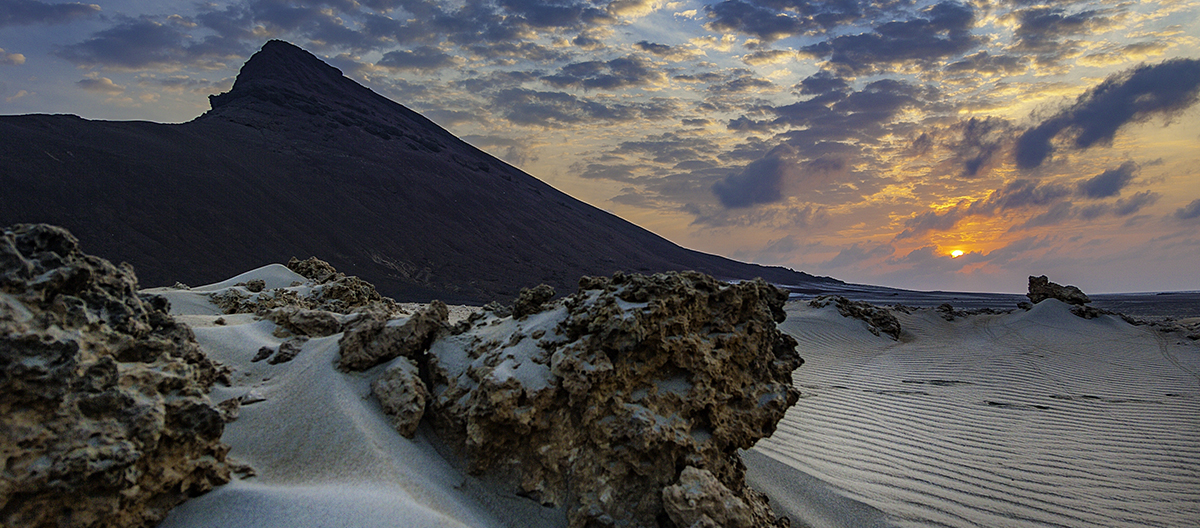 Benefits of life in Djibouti
Djibouti, an East African gem, offers an enticing blend of culture, natural beauty, and strategic location that creates a unique appeal for anyone seeking a new adventure or a potential new home. Nestled between Eritrea, Ethiopia, and Somalia, this small but influential country offers a variety of benefits for life.
The country is renowned for its relative political stability in a region that often grapples with conflict. This stability supports a peaceful environment for locals and expats alike, a testament to Djibouti's commitment to maintaining a safe and secure environment for its inhabitants.
Djibouti's strategic location at the crossroads of the Red Sea and the Indian Ocean positions it as a significant hub for international trade and business. Expats and locals who venture into business enjoy the thriving and growing economy.
Djibouti's vibrant multicultural environment is a result of its rich history as a crossroad for various cultures and ethnic groups. This multiculturalism translates into a welcoming environment for foreigners, making social integration easier.
The country's natural beauty is unparalleled. With landscapes ranging from volcanic formations in Lake Assal to the lush biodiversity of Day Forest National Park, nature lovers will be in awe. The local government's commitment to environmental conservation ensures that these natural wonders are preserved for future generations.
Djibouti's warm weather, with temperatures averaging around 28-34°C annually, is perfect for individuals who enjoy a tropical climate. With an estimated 300 days of sunshine a year, Djibouti offers a bright and sunny lifestyle.
Stable Political Environment, Promoting Safety
Strategic Location for Business & Intl' Trade
Vibrant Environment, Easing Social Integration
Consistent Warm Weather & Plenty of Sunshine
Lower Cost of Living Compared to Many Countries
English & French are Widely Spoken
Infrastructure with Significant Investments in Sectors
Unique Cultural Experiences, Music & Dance
Rich History & Heritage with Archaeological Sites
Study, Work and Live in Djibouti
EDUCATIONAL SYSTEM
Studying in Djibouti presents a unique opportunity to immerse oneself in a vibrant cultural and academic environment. The country, while small, has been making considerable strides in improving its education system and expanding opportunities for international students.
One key advantage of studying in Djibouti is the chance to learn French and Arabic, both of which are widely spoken in the country. This linguistic immersion can significantly enhance one's language skills, broadening job prospects in the global market.
Djibouti's universities, such as the University of Djibouti, offer a wide range of courses in fields like business, science, and humanities. These universities often have partnerships with other universities worldwide, providing opportunities for exchange programs and global networking.
The country's strategic location at the crossroads of Africa and the Middle East offers unparalleled insights into geopolitics, trade, and cultural exchanges, particularly for students interested in international relations, business, or cultural studies.
Studying in Djibouti also offers a unique life experience. The country's stunning natural beauty, rich cultural heritage, and warm climate provide a fulfilling environment for personal and academic growth. This experience can inspire creativity, foster personal development, and cultivate a greater understanding of our interconnected world.
In conclusion, studying in Djibouti can be a transformative journey, combining rich academic opportunities with an enriching cultural immersion and life experience. It prepares students not just with knowledge and skills, but with a global perspective that's increasingly invaluable in today's world.
EMPLOYMENT OPPORTUNITIES
Working in Djibouti offers a unique set of advantages, both professionally and personally, making it an attractive destination for international job seekers.
The country's strategic location, sitting at the crossroads of Africa, Asia, and Europe, has made it a significant hub for international trade and commerce. This environment presents exciting opportunities for professionals in sectors like logistics, finance, shipping, and import-export. Moreover, Djibouti's ongoing investment in infrastructure development offers burgeoning opportunities in construction, engineering, and related industries.
Djibouti's multilingual culture is another significant advantage. Working here provides an excellent opportunity to learn or improve your French and Arabic, two languages widely used in global business, while also enhancing your intercultural communication skills.
Working in Djibouti also means living in a country rich in natural beauty and cultural diversity. Whether you're exploring the salt lakes, enjoying Djibouti City's vibrant nightlife, or experiencing the local cuisine, there's always something to pique your interest. This allows for a work-life balance that combines professional growth with exciting personal adventures.
Additionally, Djibouti's cost of living is relatively low compared to many Western countries, which could allow for a higher saving potential. The country's friendly tax system is also beneficial for foreign workers.
In conclusion, working in Djibouti provides a unique cultural experience, rewarding professional opportunities, and the chance to live in a country with fascinating natural beauty and cultural heritage. Whether you're a seasoned expat or considering your first venture abroad, Djibouti offers opportunities worth exploring.
ECONOMIC ADVANTAGES
Djibouti, situated at the confluence of the Red Sea and the Gulf of Aden, presents a wealth of economic advantages due to its strategic location. As a significant trading gateway, the country offers immense opportunities for entrepreneurs and digital nomads alike.
Its free trade policies, developing telecommunications sector, and burgeoning tech industry create an environment conducive to start-ups and e-commerce. For digital nomads, Djibouti presents an opportunity to operate globally, supported by a reliable internet infrastructure, while enjoying the unique experiences the country offers.
A HAVEN FOR NATURAL BEAUTY
Living in Djibouti offers a life surrounded by natural beauty that is hard to match. The country boasts unique landscapes ranging from salt lakes like Lake Assal, known for its stunning turquoise water and pure salt deposits, to the lush greenery of Day Forest National Park.
The beaches of the Gulf of Tadjoura offer opportunities for swimming, diving, and sunbathing, while the mountains provide breathtaking hiking trails. Djibouti's diverse flora and fauna add to the natural appeal, making life here an ongoing exploration of nature's wonders.
PLEASANT CLIMATE
Djibouti's climate is another lure. The country offers a warm, tropical climate with an estimated 300 days of sunshine a year, providing residents the opportunity to enjoy outdoor activities year-round. The heat can be quite intense, but coastal areas benefit from cooling sea breezes, making the weather more comfortable.
QUALITY PUBLIC SERVICES
Djibouti has made substantial strides in improving public services over the years. The government has been investing heavily in infrastructure, including roads, public transport, and utilities, which are crucial for everyday living.
Education is a priority, with an expanding network of schools and universities offering instruction in French, Arabic, and English. Djibouti's literacy rates have been improving, and the country is dedicated to providing quality education to its population.
HEALTHCARE POTENTIAL
Djibouti's healthcare system is continually developing, with public and private hospitals available. The government has been implementing health reforms to improve service delivery and access to care.
While it may not yet be on par with Western standards, the healthcare system in Djibouti provides essential services, and more specialized treatment is available in private clinics. It is also worth noting that healthcare costs are considerably lower compared to many Western countries.
ACCOMMODATION AND REAL ESTATE INVESTMENT
The real estate market in Djibouti offers attractive prospects for investment. With ongoing infrastructure and development projects, the country has seen a steady increase in its housing and commercial property sectors.
For expats, accommodation ranges from affordable apartments in the city to more spacious villas in suburban neighbourhoods. As an investor, the expanding tourism sector, driven by Djibouti's natural beauty and strategic location, presents lucrative opportunities for investment in hospitality real estate.
A PERFECT RETIREMENT DESTINATION
For retirees, Djibouti offers a peaceful and low-cost lifestyle coupled with stunning natural beauty. Its warm climate, friendly locals, and slower pace of life make it an attractive option for those looking for a unique retirement destination.
The cost of living is significantly lower than in many Western countries, making your pension go further. Whether you're interested in city life or prefer a quiet coastal town, Djibouti offers a range of living options to suit your retirement dreams.
LUCRATIVE PROSPECTS
The combination of these factors makes living in Djibouti not just a unique life experience but also a lucrative proposition. From the economic opportunities provided by its growing economy to the potential returns from real estate investments, there's a wealth of possibilities for financial growth.
The low cost of living allows for greater savings potential, while the rich cultural and natural experiences enhance life's quality beyond mere financial considerations. Whether you're an entrepreneur, a digital nomad, an investor, or a retiree, Djibouti presents a wealth of opportunities.
VISA REQUIREMENTS AND IMMIGRATION LAWS
Visa requirements for Djibouti vary depending on the country of origin, purpose of visit, and length of stay. It's essential to check the most current requirements with the Djiboutian Embassy in your home country or consult with a trusted visa service provider like VIP Visa.
In general, all foreigners need a visa to enter Djibouti. Tourist visas can typically be obtained on arrival or online through the eVisa service. Work visas require a job offer from a Djibouti-based company. For those wishing to establish a business, investment visas are available, subject to certain conditions and investment amounts.
Djibouti's immigration laws are geared towards promoting foreign investment and skilled immigration, while maintaining the security and social harmony of the country. The government of Djibouti welcomes foreigners who can contribute to the country's economy and multicultural community.
In conclusion, living in Djibouti can be an enriching and profitable experience. With its strategic location, growing economy, and diverse cultural and natural attractions, the country offers an appealing proposition for those looking for a unique lifestyle and lucrative opportunities.
At VIP Visa, we pride ourselves on our years of experience in helping clients navigate the complex process of obtaining visas, residencies, and second nationalities or passports. If you are considering a visit or moving to Djibouti, we are here to guide you through the process. Our team of experts will ensure that you have all the necessary information and support to make your dream come true. See below to find more about visa categories and let us help you embark on your new journey!
Apply Now