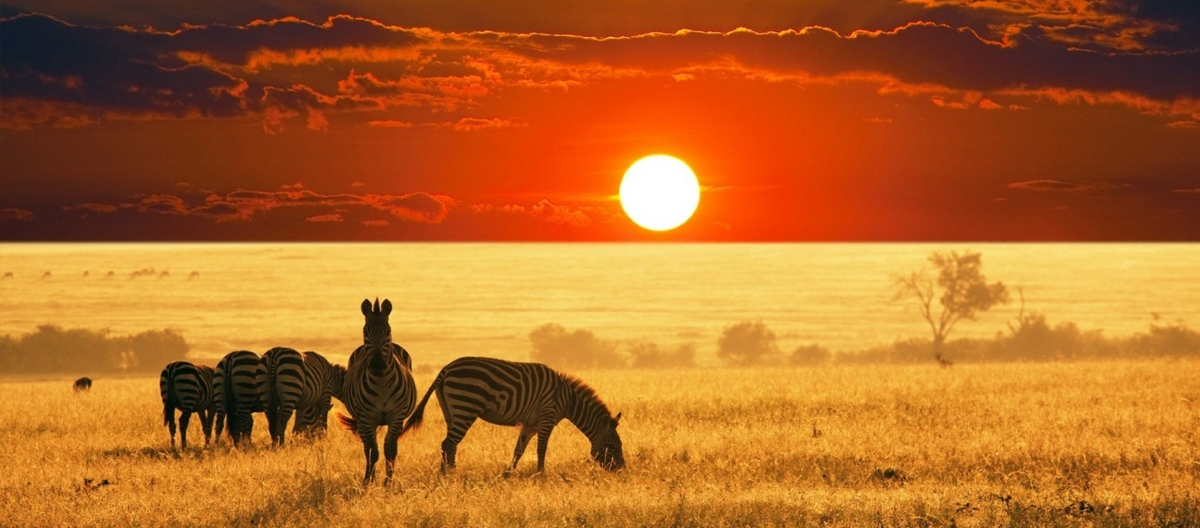 Benefits of life in Uganda
Uganda, known as the "Pearl of Africa", is indeed a gem that offers a broad spectrum of opportunities and experiences for those who dare to delve into its rich culture and lifestyle. The country, though landlocked, is home to an impressive array of natural wonders and cultural diversity that promises a vibrant and fulfilling life.
With an economy showing consistent growth over the years, Uganda offers tremendous opportunities in various sectors such as tourism, agriculture, and information technology. This is complemented by a rapidly improving infrastructure that promises great connectivity and accessibility, making it a business-friendly environment for entrepreneurs and investors.
The cost of living in Uganda is significantly lower compared to many other countries, making it an excellent choice for those who want to enjoy a comfortable lifestyle without breaking the bank. The real estate market is thriving, offering a wide range of options for accommodation, from modern apartments in the city to idyllic houses near natural reserves.
In terms of cultural diversity, Uganda is a melting pot of over 50 tribes, each with unique traditions, languages, and cuisines. This cultural richness fosters an atmosphere of acceptance and integration, making it a welcoming country for foreigners.
Nature and wildlife enthusiasts would particularly love life in Uganda. The country boasts a variety of landscapes from mountains to savannahs and forests, hosting some of the rarest species on the planet like the mountain gorillas. Additionally, with its numerous national parks and lakes, Uganda offers ample opportunities for adventure and relaxation.
Uganda, with its favourable living conditions and remarkable experiences, truly presents a compelling destination for travel, residency, and obtaining a second nationality.
Fast-Growing Economy with Business Opportunities
Affordable Cost of Living & Diverse Housing Options
Perfect for Wildlife & Nature Enthusiasts
Incredible Cultural Diversity
Excellent Infrastructure & Connectivity
High Safety Standards & Friendly Local Communities
Exciting Culinary Experiences from Diverse Tribes
Abundant Opportunities for Outdoor Activities
English-Speaking, Facilitating Easy Communication
Access to Quality Healthcare Facilities
Study, Work and Live in Uganda
EDUCATIONAL SYSTEM
Choosing to study in Uganda offers a unique and rewarding educational experience. Recognized for its quality academic programs and institutions, Uganda's education system integrates a robust curriculum with real-world applications, fostering an environment that nurtures creativity, critical thinking, and problem-solving skills.
Institutions in Uganda are known for their diverse course offerings spanning various disciplines like medicine, law, engineering, arts, and social sciences. This broad range ensures students can find a course aligned with their career aspirations. Furthermore, Uganda's universities are increasingly collaborating with international institutions, providing students access to global perspectives and opportunities for exchange programs.
Studying in Uganda also provides students the opportunity to learn amidst a culturally diverse population. This multicultural exposure enriches the learning experience, promoting tolerance, acceptance, and cross-cultural understanding, invaluable skills in today's interconnected world.
Beyond the classroom, Uganda's natural beauty and vibrant culture offer a wealth of experiences for students. Field trips to national parks, participation in cultural festivals, and community service activities are integral parts of the learning experience. These experiences cultivate a deep appreciation for nature, local culture, and social responsibility.
Moreover, Uganda is an English-speaking country, making it easier for international students to adapt and communicate. The relatively low cost of living also makes it a financially viable option for many students.
Overall, studying in Uganda provides not just a solid academic foundation, but also a holistic development that prepares students to become well-rounded, global-minded individuals.
EMPLOYMENT OPPORTUNITIES
Uganda presents a dynamic and vibrant work environment that is both fulfilling and stimulating. With a fast-growing economy, the country offers an array of opportunities across various sectors such as tourism, agriculture, technology, and healthcare. Working in Uganda gives individuals a chance to be part of its growth story while contributing positively to its socio-economic development.
Uganda is renowned for its friendly and welcoming communities, which extends into the workplace. Ugandans are known for their hospitable nature and inclusive attitude, creating a conducive work environment that values diversity and promotes collaboration. This unique work culture offers an opportunity to build strong professional relationships and learn from a broad spectrum of experiences and perspectives.
For professionals interested in community development and social work, Uganda offers unrivalled opportunities. Numerous NGOs and social enterprises operate in the country, focusing on issues ranging from education and health to environmental conservation and women's empowerment. Working in these sectors provides a deep sense of purpose and the chance to make a real difference in people's lives.
One of the significant advantages of working in Uganda is the relatively low cost of living, which allows for a comfortable lifestyle, even on a modest salary. Additionally, English is widely spoken, facilitating easy communication in professional settings.
Moreover, the country's natural beauty and diverse culture offer excellent opportunities for exploration and relaxation during off-work hours. This balance of work and life enriches the overall experience of working in Uganda, making it a highly attractive destination for global professionals.
ECONOMIC ADVANTAGES & BUSINESS OPPORTUNITIES
Uganda, often dubbed as the "Pearl of Africa", stands out for its economic resilience and entrepreneurial spirit. The country's economy has been consistently showing impressive growth rates, owing to sound government policies and a business-friendly environment. This strong economic performance offers a wealth of opportunities for potential investors, business owners, and digital nomads.
For entrepreneurs, Uganda presents a vibrant market teeming with opportunities. From agriculture and tourism to IT and renewable energy, numerous sectors are ripe for investment and innovation. The country's government provides supportive policies and incentives, like tax holidays and free economic zones, to encourage local and foreign investment.
Digital nomads, on the other hand, will appreciate Uganda's improving digital infrastructure, availability of coworking spaces, and the relatively low cost of living. With its thriving tech scene, it's not uncommon to find digital freelancers and remote workers choosing Uganda as their base, enjoying the balance of fulfilling work and a vibrant lifestyle.
NATURAL BEAUTY & CLIMATE
The natural beauty of Uganda is truly captivating. The country boasts an array of diverse landscapes, from the snow-capped Rwenzori Mountains and the vast savannahs of Queen Elizabeth National Park, to the shimmering waters of Lake Victoria, the world's largest tropical lake. This ecological diversity makes Uganda a paradise for nature and wildlife lovers.
The climate of Uganda is as welcoming as its landscapes. It enjoys a tropical climate with temperatures generally ranging from 20°C to 28°C. There are two rainy seasons, but the rain typically falls in heavy but short bursts, leaving plenty of sunshine and greenery in its wake.
PUBLIC SERVICES & INFRASTRUCTURE
Uganda has invested significantly in upgrading its public services and infrastructure over the past decades. The transport network is well-developed, with an extensive road system, numerous airports, and well-maintained public transportation. The communication infrastructure, especially the internet and mobile connectivity, is increasingly robust, making it easy to stay connected both domestically and internationally.
Water and electricity services are generally reliable in urban areas and are continually being extended to rural areas. The country is also committed to advancing renewable energy, making strides in solar and hydroelectric power.
HEALTHCARE
The healthcare system in Uganda has improved considerably over recent years. The country has made notable progress in improving access to medical services, reducing child mortality, and fighting diseases like HIV/AIDS and malaria. There are both public and private healthcare facilities available, and the quality of private healthcare, in particular, can be excellent. It's also worth noting that Uganda is a leading country in Africa for medical tourism, with specialized treatment centres and highly skilled medical professionals.
ACCOMMODATION & REAL ESTATE INVESTMENT
The real estate market in Uganda is another sector showing strong growth. There's a wide range of accommodation options available to suit different budgets and preferences. Whether you're looking for a modern apartment in the bustling city of Kampala, a peaceful house near Lake Victoria, or a farmstead in the rural areas, Uganda has it all.
For investors, the vibrant real estate market offers attractive opportunities. The demand for housing, especially in urban areas, is high and steadily rising, leading to appreciating property values. Given the country's economic stability and growth, real estate investments can provide lucrative returns.
RETIREMENT & LIVING IN UGANDA FOR FOREIGNERS
For those considering retirement or long-term living, Uganda is a compelling choice. The welcoming nature of the local population, the tranquil and diverse landscapes, the pleasant climate, and the relatively low cost of living all make it an excellent place to call home.
Foreign retirees can enjoy a relaxed lifestyle here, engaging in hobbies like bird watching, fishing, gardening, or community volunteering. Learning from and participating in the rich local culture and traditions is also a rewarding experience. The expat community in Uganda is quite active and supportive, further easing the transition.
VISA REQUIREMENTS & IMMIGRATION LAWS
To enjoy all the benefits Uganda has to offer, it's important to be aware of the country's visa requirements and immigration laws. As of my knowledge cut-off in September 2021, most foreigners require a visa to enter Uganda. There are different types of visas, including tourist, business, and student visas, depending on the purpose of your visit.
For those seeking long-term stay, such as for business or retirement, it's possible to apply for a residency permit. The specifics can vary and may have changed since 2021, so it's advisable to check with the nearest Ugandan embassy or consulate, or on the official immigration website of Uganda.
Overall, the advantages of living in Uganda are many, from its promising economic opportunities and stunning natural beauty, to its welcoming communities and improving infrastructure. For those willing to immerse themselves in a new experience, Uganda presents a compelling, rewarding, and potentially lucrative option. It's a place where you can find both personal fulfilment and professional growth, making it a true "Pearl of Africa".
At VIP Visa, we pride ourselves on our years of experience in helping clients navigate the complex process of obtaining visas, residencies, and second nationalities or passports. If you are considering a visit or moving to Uganda, we are here to guide you through the process. Our team of experts will ensure that you have all the necessary information and support to make your dream come true. See below to find more about visa categories and let us help you embark on your new journey!
Apply Now