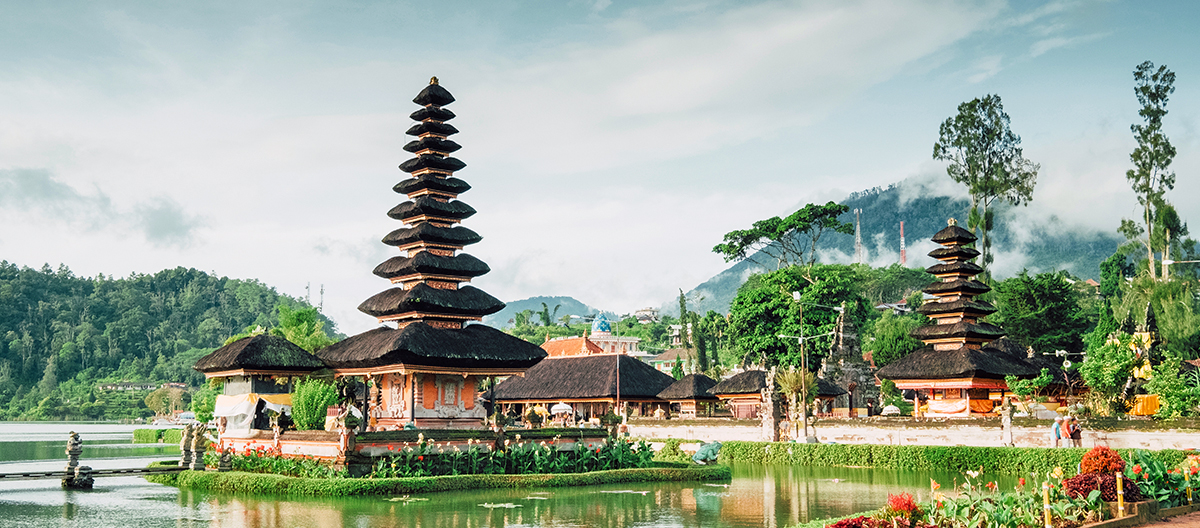 Benefits of life in Indonesia
Indonesia, a beautiful Southeast Asian nation, is famed for its extraordinary cultural diversity, captivating landscapes, and an abundance of opportunities that enhance life's quality. Living in Indonesia offers a unique experience that is a harmonious blend of modern conveniences, ancient traditions, and a relaxed lifestyle.
The cost of living in Indonesia is comparatively low, making it an attractive destination for individuals seeking a higher standard of living without breaking the bank. Housing, dining, transportation, and leisure activities are significantly more affordable than in many Western countries, allowing residents to enjoy a comfortable lifestyle.
The natural beauty of Indonesia is unparalleled, boasting an array of spectacular landscapes, from verdant rainforests and pristine beaches to majestic volcanoes. The country's biodiversity is a paradise for nature lovers, with countless opportunities for exploration and adventure.
Moreover, Indonesian people are known for their warmth, hospitality, and rich cultural heritage, which adds an intriguing layer to everyday life. The local culture, deeply rooted in history and tradition, offers a vibrant blend of art, music, dance, and cuisine.
Finally, Indonesia's burgeoning economy provides a wide array of job opportunities in various sectors, particularly in technology and tourism. The country's strategic location within Asia also means that travel to other Asian nations is relatively convenient and inexpensive.
Affordable Cost of Living & Comfortable Lifestyle
Spectacular Natural Landscapes
Rich Cultural Heritage & Local Traditions
Friendly & Welcoming Locals
A Wide Variety of Delicious Cuisines
Plenty of Job Opportunities in Tourism & Technology
Strategic Location for Travel within Asia
Modern Infrastructure with Traditional Architecture
Warm Tropical Climate Throughout the Year
Easy Access to Leisure & Adventure Activities
Study, Work and Live in Indonesia
EDUCATIONAL SYSTEM
Studying in Indonesia offers a range of unique advantages, making it an excellent choice for students seeking an enriching educational experience abroad. The country provides a diverse learning environment that combines modern education systems with a rich cultural experience.
Indonesian universities are becoming increasingly recognized for their quality education, particularly in fields like engineering, business, and social sciences. They offer a wide range of programs in English, enabling international students to study their preferred courses without any language barrier.
The cost of education in Indonesia is significantly lower than in many Western countries, making it an attractive destination for students on a budget. The lower cost of living also means that students can enjoy a higher standard of life without excessive financial burden.
Studying in Indonesia provides a unique opportunity to immerse oneself in a diverse and vibrant culture. This cultural richness contributes to a holistic education experience that extends beyond the classroom, facilitating a greater understanding of global perspectives.
Moreover, Indonesia's strategic location in Southeast Asia allows students to travel and explore other parts of the region conveniently. This can be a fantastic opportunity for students interested in Asian cultures, economies, and languages.
In conclusion, studying in Indonesia offers an excellent blend of quality education, cultural enrichment, affordability, and opportunities for travel and exploration. It is a choice that promises not only academic growth but also personal development and global awareness.
EMPLOYMENT OPPORTUNITIES
Working in Indonesia provides a multitude of benefits that contribute to both professional growth and personal development. The country's robust economy, rich cultural heritage, and welcoming environment make it an appealing destination for professionals worldwide.
Indonesia's economy, being the largest in Southeast Asia, offers numerous employment opportunities across diverse sectors. The country has seen significant growth in technology, manufacturing, and services sectors, making it a hotspot for professionals in these fields. Further, with many multinational corporations setting up their regional hubs in Indonesia, there are abundant opportunities for career advancement.
Indonesia also offers competitive compensation packages, often inclusive of benefits such as housing allowances, health insurance, and transportation subsidies. The country's lower cost of living translates into a higher disposable income, enabling a comfortable lifestyle.
Culturally, working in Indonesia is an enriching experience. The workplace culture encourages teamwork, respect for hierarchy, and building strong interpersonal relationships. The opportunity to work with a multicultural team in a diverse environment can enhance one's global perspective and communication skills.
Moreover, living and working in Indonesia means being immersed in its rich cultural tapestry, warm hospitality, and vibrant lifestyle. The country's natural beauty, from stunning beaches to lush rainforests, offers countless opportunities for relaxation and recreation.
Finally, Indonesia's strategic location makes it a convenient base for exploring other Asian countries, adding an exciting dimension to the expatriate experience.
In essence, working in Indonesia offers a rewarding blend of professional opportunities, cultural immersion, and a high quality of life, making it an attractive destination for global professionals.
ECONOMIC ADVANTAGES AND OPPORTUNITIES
Indonesia, with its thriving economy and strategic location in Southeast Asia, is a land of opportunity for those looking to start a new business or work as digital nomads. As the region's largest economy, it boasts a business-friendly environment with incentives for investment, a growing middle class, and a young, dynamic workforce. For digital nomads, the widespread availability of high-speed internet and co-working spaces, particularly in areas like Bali and Jakarta, enhances the ease of working remotely.
NATURAL BEAUTY, WEATHER, AND CLIMATE
Indonesia's natural beauty is nothing short of breathtaking. From the pristine beaches of Bali, the lush landscapes of Sumatra, to the cultural richness of Java, each region offers a unique charm. The nation's tropical climate, characterized by warm temperatures and high humidity year-round, is perfect for those who enjoy sun-soaked days. Moreover, its diverse environment offers a wide array of outdoor activities such as surfing, diving, and hiking, making it a paradise for nature lovers and adventurers.
PUBLIC SERVICES
Indonesia's public services are continually improving, with the government investing heavily in infrastructure development. Public transportation, particularly in the major cities, is becoming more efficient and reliable. Moreover, Indonesia is also making strides in digital public services, with online platforms for various government services, making interactions with authorities more convenient and efficient.
HEALTHCARE SYSTEM
The healthcare system in Indonesia has seen significant advancements in recent years. The government's Universal Health Coverage program aims to provide affordable healthcare services to all residents. There are also numerous private hospitals and clinics that offer high-quality medical services, often with English-speaking staff. While healthcare facilities are more concentrated in urban areas, efforts are being made to improve accessibility in rural regions as well.
ACCOMMODATION AND REAL ESTATE INVESTMENT
When it comes to accommodation, Indonesia offers a wide range of options to suit different budgets and lifestyle preferences, from modern apartments in bustling cities to serene villas by the beach. The cost of housing is significantly lower compared to many Western countries, which enhances the appeal for expatriates.
Investing in Indonesian real estate can be a lucrative venture, thanks to the country's growing economy and increasing property values. The government has also eased regulations on foreign ownership of property, making it more accessible for international investors.
RETIREMENT IN INDONESIA
Indonesia is increasingly becoming a popular destination for retirees, thanks to its warm climate, affordable cost of living, and friendly community. The laid-back lifestyle, combined with the natural beauty and cultural richness, offers a fulfilling and relaxing retirement experience. Many retirees also engage in community activities and learn local arts, enhancing their cultural immersion.
LUCRATIVENESS OF LIVING IN INDONESIA
All these aspects - the economic opportunities, natural beauty, improving public services, advancing healthcare, affordable and diverse accommodation options, and the pleasant retirement experience - make living in Indonesia a lucrative prospect. The lower cost of living allows for a comfortable lifestyle without excessive financial burden, while the country's growth trajectory presents numerous opportunities for professional and business growth. The cultural richness and welcoming community further add to the appeal, promising an enriching and fulfilling life.
VISA REQUIREMENTS AND IMMIGRATION LAWS
For foreigners looking to move to Indonesia, there are various visa options available, including social, business, work, and retirement visas. The requirements and processes vary depending on the purpose and duration of stay. Indonesia has stringent immigration laws, and it is crucial to comply with all the rules and regulations.
For longer stays or for those looking to work or invest in Indonesia, a Limited Stay Visa (KITAS) or a Permanent Stay Visa (KITAP) may be required. These visas can be sponsored by an Indonesian company, a spouse, or in some cases, by an individual for retirement.
The process of obtaining these visas involves several steps, including applying at an Indonesian embassy or consulate in your home country, providing necessary documents, and sometimes, attending an interview. There are also services available to assist in the process, ensuring a smooth transition.
For entrepreneurs and investors, the government has introduced the Investor KITAS, a visa aimed at attracting foreign investment. This visa allows the holder to reside in Indonesia while also establishing and running a business.
Digital nomads and remote workers can take advantage of the business visa, which allows for extended stays but does not permit formal employment with an Indonesian company. It's important to note that visa regulations can change, and it is advisable to check the latest information from official sources or professional visa consultants.
In terms of permanent residency, after three consecutive years of holding a KITAP, foreigners can apply for Indonesian citizenship, provided they meet other criteria, including proficiency in the Indonesian language and a clear criminal record.
In conclusion, the benefits of living in Indonesia are multifaceted. Its economic growth, coupled with a supportive environment for businesses and digital nomads, offers a wealth of opportunities. The stunning landscapes, tropical climate, and the opportunity to engage in various outdoor activities present an appealing lifestyle.
The improving public services, advancements in healthcare, and affordable yet diverse accommodation options ensure a comfortable life. The prospect of a tranquil and fulfilling retirement further adds to the country's allure.
The government's progressive approach towards easing visa and immigration regulations demonstrates Indonesia's commitment to welcoming foreigners. Thus, whether you're an entrepreneur, a retiree, a digital nomad, or looking for new cultural experiences, Indonesia beckons with open arms and promises a life of rich experiences, growth, and serenity.
At VIP Visa, we pride ourselves on our years of experience in helping clients navigate the complex process of obtaining visas, residencies, and second nationalities or passports. If you are considering a visit or moving to Indonesia, we are here to guide you through the process. Our team of experts will ensure that you have all the necessary information and support to make your dream come true. Please see below for more information about our visa categories and let us help you embark on your new journey!