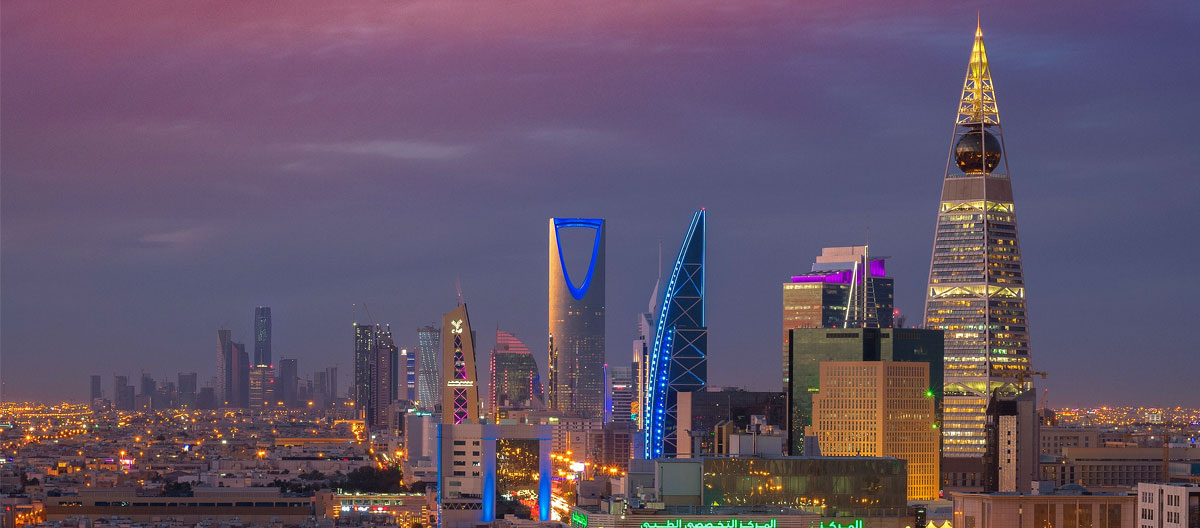 Benefits of life in Saudi Arabia
Saudi Arabia, the jewel of the Middle East, is an extraordinary destination that offers an array of opportunities to its residents. The first thing that strikes about Saudi Arabia is its rich cultural heritage. Steeped in history, the country offers an immersive experience into ancient Arabian traditions, vibrant arts, and spectacular architecture.
Economically, Saudi Arabia is among the most stable countries in the world, owing to its vast oil reserves. This prosperity guarantees a high standard of living, and the government invests heavily in public services like healthcare, education, and infrastructure. Furthermore, as part of its Vision 2030, Saudi Arabia is diversifying its economy, creating a myriad of job opportunities in various sectors.
Saudi Arabia is also renowned for its safety and security. Strict law enforcement ensures that crime rates are low, making it an ideal destination for families. Additionally, expats who reside in Saudi Arabia enjoy a tax-free salary, an attractive incentive for many professionals.
The country is also an adventurer's paradise, with its beautiful landscapes ranging from the shimmering Red Sea coasts to the majestic Empty Quarter desert. For spiritual seekers, the chance to live in the birthplace of Islam and experience the annual Hajj pilgrimage is incomparable.
In summary, Saudi Arabia offers a unique blend of cultural richness, economic stability, safety, and natural beauty that makes it an attractive place to live.
Experience Rich Arabian Culture & History
High Standard of Living due to Economic Stability
Excellent Public Services, Healthcare & Education
Diverse Economy & Job Opportunities
High Safety Levels due to Strict Law Enforcement
Tax-Free Salary for Expatriates
Diverse Landscapes for Adventure & Exploration
A Spiritual Hub for Muslims around the World
Unique Opportunities to Participate in Festivals
Easy Access to other Middle Eastern Countries
Study, Work and Live in Saudi Arabia
EDUCATIONAL SYSTEM
Studying in Saudi Arabia is an opportunity to immerse yourself in a culture steeped in history while benefiting from top-tier education. The country is home to some of the best universities in the Middle East, offering a wide range of courses, including engineering, medicine, business, and Islamic studies.
As part of the Vision 2030 initiative, Saudi Arabia is investing heavily in its education sector, striving to create world-class universities that foster innovation and research. Studying here means access to state-of-the-art facilities, high-quality teaching, and opportunities for ground-breaking research.
An attractive aspect of studying in Saudi Arabia is the chance to learn Arabic, a language of great importance globally. Being fluent in Arabic can open up numerous career opportunities in various sectors, including diplomacy, business, and academia.
Saudi Arabia is also a fantastic place to live as a student. The cost of living is relatively low compared to other countries, and many universities provide generous scholarships and accommodation to international students.
Overall, studying in Saudi Arabia offers the unique blend of a high-quality education system, rich cultural experiences, language skills, and a comfortable lifestyle, making it an excellent choice for international students.
EMPLOYMENT OPPORTUNITIES
Working in Saudi Arabia offers numerous benefits and attractive prospects for professionals across various fields. The country's robust economy, driven by its oil wealth, has led to a high standard of living and a wide range of job opportunities.
One of the key advantages of working in Saudi Arabia is the tax-free income. This allows expatriates to save a significant portion of their earnings, making it a popular choice for those aiming to boost their savings.
Saudi Arabia's Vision 2030 is also driving diversification in the economy, leading to the emergence of new sectors and industries. This transition is creating numerous job opportunities in fields such as technology, healthcare, tourism, entertainment, and renewable energy.
Additionally, the country provides excellent working conditions, with stringent labour laws ensuring the rights and welfare of employees. Expatriates often benefit from comprehensive employment packages that include health insurance, housing allowance, and paid annual leave.
Learning and development opportunities are also abundant. Working in Saudi Arabia can offer valuable international work experience and exposure to a unique business culture that can enhance one's professional skills and portfolio.
Furthermore, living in Saudi Arabia provides the chance to immerse oneself in a rich culture, learn a new language, and experience a unique lifestyle. With its diverse landscapes, historical sites, and vibrant festivals, there's much to explore and enjoy during one's time off.
In summary, the benefits of working in Saudi Arabia include a high, tax-free income, diverse job opportunities, strong labour rights, continuous learning, and a culturally enriching experience.
Vision 2030 initiative is accelerating economic diversification, moving away from oil dependence and fostering growth in other sectors. This shift is generating a myriad of opportunities in areas such as technology, healthcare, entertainment, tourism, and renewable energy. For digital nomads, the burgeoning tech scene, coupled with the convenience of a well-connected infrastructure and high-speed internet, makes Saudi Arabia a promising destination.
BEAUTY AND CLIMATE OF SAUDI ARABIA
Saudi Arabia is a country of diverse landscapes and natural beauty, from the pristine Red Sea beaches to the verdant mountains of Asir Province, and the vast deserts that offer an unforgettable spectacle of endless dunes. The country's climate varies from region to region, with the coastal areas experiencing a warm tropical climate, and the central regions featuring a traditional desert climate. This diversity in weather and geography offers something for everyone, whether you enjoy lounging on the beach, hiking in the mountains, or exploring the desert.
PUBLIC SERVICES
The Saudi Arabian government invests heavily in public services. The education system is well-regarded, with numerous public and private schools offering high-quality education. Saudi Arabia is also home to some of the best universities in the Middle East, providing excellent higher education opportunities.
The public transportation network is continually improving, with major cities like Riyadh and Jeddah having efficient road networks and public bus services. The government has also embarked on ambitious projects such as the Riyadh Metro to enhance urban transportation.
HEALTHCARE
The healthcare system in Saudi Arabia is one of its significant assets. The government-funded healthcare services are top-notch, with state-of-the-art medical facilities and highly trained medical professionals. The country has made significant strides in various healthcare sectors, including preventive care, surgical procedures, and advanced diagnostics. Saudi Arabia is actively investing in healthcare innovation as part of its Vision 2030, creating a promising landscape for healthcare professionals and patients alike.
ACCOMMODATION AND REAL ESTATE INVESTMENT
The accommodation options in Saudi Arabia are diverse, ranging from luxury villas to affordable apartments, catering to different budgets and lifestyle preferences. Many employers offer housing allowances or company-provided accommodation, making it easier for expats to settle in.
Investing in Saudi real estate presents substantial potential due to the country's growing economy and population. The government's initiatives to boost home ownership and the development of mega projects like NEOM offer lucrative opportunities for real estate investors.
RETIREMENT FOR FOREIGNERS
Saudi Arabia is an attractive destination for foreigners seeking to spend their retirement years. The high standard of living, excellent healthcare, and the affordable cost of living are some of the factors that make it appealing to retirees. The country's rich cultural heritage and diverse landscapes provide numerous activities to keep one engaged and active during retirement.
WHY LIVING IN SAUDI ARABIA CAN BE LUCRATIVE
Living in Saudi Arabia can be a financially rewarding experience. The high, tax-free income allows one to save a significant portion of their earnings. The thriving economy provides a plethora of business and job opportunities. Investing in the real estate sector can yield attractive returns due to the steady growth in property values.
The rich cultural experiences, the chance to learn Arabic, a language of global significance, and the opportunity to build a global network of contacts are other advantages that can enrich one's personal and professional life.
VISA REQUIREMENTS AND IMMIGRATION LAWS
Saudi Arabia has recently reformed its visa and immigration laws to attract foreign professionals and tourists. The country now offers various visa types, including tourist visas, work visas, and even a special 'Digital Nomad' visa. The 'Saudi Green Card' or 'Privileged Iqama' system allows long-term residency without a Saudi sponsor, a significant shift from the previous sponsorship system.
However, the immigration process requires careful attention to rules and documentation. Potential immigrants should ensure they have a valid passport, complete the necessary application forms, and provide any additional documents as required. It's also essential to respect and adhere to the local customs, traditions, and laws of Saudi Arabia.
In summary, Saudi Arabia's economic prosperity, cultural richness, excellent public services, and the welcoming environment make it an attractive destination for living, working, studying, investing, or retiring. Whether you're an entrepreneur, a digital nomad, a student, a retiree, or someone looking for a new cultural experience, Saudi Arabia has much to offer.
At VIP Visa, we pride ourselves on our years of experience in helping clients navigate the complex process of obtaining visas, residencies, and second nationalities or passports. If you are considering a visit or moving to Saudi Arabia, we are here to guide you through the process. Our team of experts will ensure that you have all the necessary information and support to make your dream come true. Please see below for more information about our visa categories and let us help you embark on your new journey!