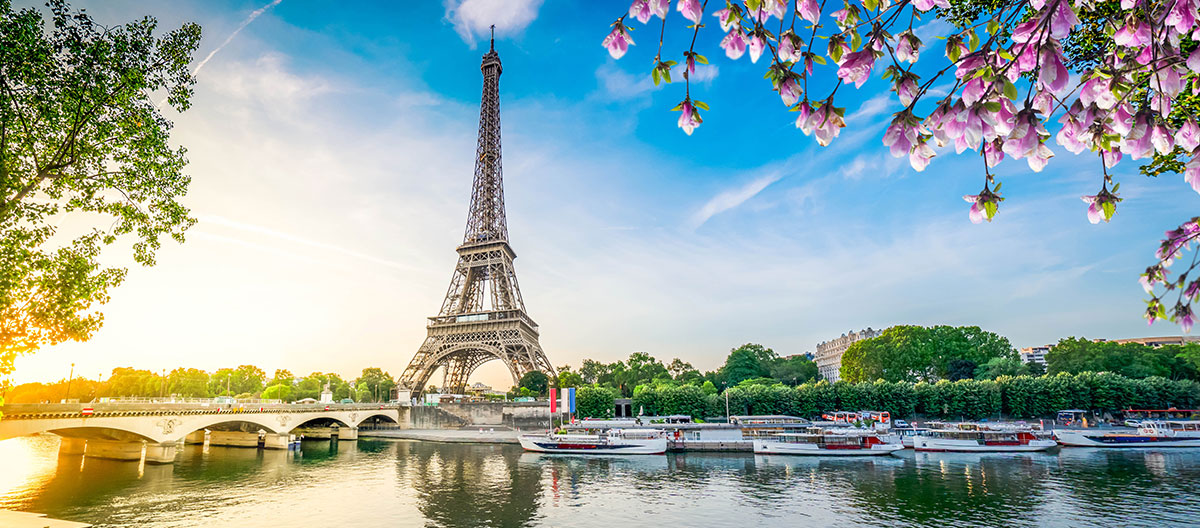 Benefits of life in France
France, often referred to as the cradle of Western civilization, is a country that offers an exceptional quality of life, making it a highly sought-after destination for those looking for a change of scenery or seeking new opportunities. The country is steeped in history and culture, boasting numerous UNESCO World Heritage Sites, prestigious museums, and architectural marvels. But France is more than its past; it's a vibrant, dynamic nation that thrives on innovation and diversity.
Living in France means immersing yourself in a rich, diverse culture where gastronomy, art, literature, and fashion are not just pastimes, but an intrinsic part of everyday life. France's culinary scene, characterized by its world-renowned wines, cheeses, and fresh local produce, offers an unparalleled epicurean adventure. Additionally, France's commitment to preserving its local, artisanal industries ensures a high standard of food and goods.
One of the remarkable advantages of residing in France is its healthcare system, consistently ranked among the best in the world. Comprehensive and accessible, it provides top-tier medical care for all residents. The education system is equally reputable, with a diverse range of public and private institutions that foster intellectual curiosity and critical thinking.
France's geographical diversity is another appealing factor. From the sun-soaked beaches of the Côte d'Azur to the snow-capped peaks of the Alps, and from the rolling vineyards of Bordeaux to the bustling city life of Paris, France offers a range of landscapes and lifestyles to suit every taste.
Rich Cultural Heritage
High-Quality Healthcare Systems
Outstanding Education from Primary to Higher
Gastronomic Paradise
Geographical Diversity with Natural Scenery
Stable Economy Offering Various Opportunities.
Opportunity to Learn or Perfect Your French
Excellent Infrastructure in Transportation Network
Work-Life Balance with 35-hour Work Week
Home to Fashion Houses & World-Class Museums
Study, Work and Live in France
EDUCATIONAL SYSTEM
Studying in France presents a myriad of benefits that extend beyond just obtaining a degree. It's an opportunity to immerse oneself in a country that is a hub of education, culture, and innovation.
France is home to some of the world's most prestigious universities and business schools, renowned for their rigorous academic programs and influential research. French institutions offer a wide variety of courses in multiple disciplines, allowing students to pursue their interests or specialize in niche areas. The country's focus on research and development, especially in fields like artificial intelligence, aerospace, and biotechnology, is a boon for those seeking to push the boundaries of knowledge.
Beyond academics, studying in France is a cultural immersion. You'll have the opportunity to learn the French language, an asset in the global job market, and appreciated in many diplomatic and business circles. You'll live in cities steeped in history, art, fashion, and culinary delights, providing a broader perspective of the world.
Furthermore, France is a part of the Schengen Area, giving students the unique advantage of easily traveling and exploring other European countries. This accessibility makes it possible for students to gain diverse experiences and broaden their cultural understanding.
Financially, studying in France can be beneficial too. Many scholarships and financial aid options are available for international students, and the cost of living, when compared to other popular study destinations, is often lower.
In summary, studying in France provides a world-class education, fosters cultural and linguistic growth, and offers valuable international exposure that can significantly enrich one's personal and professional life.
EMPLOYMENT OPPORTUNITIES
Working in France comes with a host of advantages that can significantly enhance one's professional and personal life. As one of the world's largest economies, France offers a diverse range of job opportunities across various sectors such as IT, aerospace, engineering, fashion, and gastronomy, to name a few. The country is home to several multinational corporations, providing an international working environment that can be both challenging and rewarding.
One of the key benefits of working in France is the high standard of labor laws and rights. French employment law is protective of employees, with regulations ensuring a healthy work-life balance. The standard working week is 35 hours, one of the lowest among OECD countries, which allows employees to spend more time on personal interests and family. Additionally, France has a generous holiday allowance and strong job security regulations.
France also boasts an excellent social security system, providing comprehensive healthcare coverage, family allowances, unemployment insurance, and one of the world's best pension systems. The healthcare system in particular is world-renowned, ensuring that all residents have access to high-quality medical care.
Working in France also means living in a culturally rich environment. Whether in bustling cities like Paris and Lyon or in serene regions such as Provence or the Loire Valley, you'll be immersed in a unique blend of history, cuisine, and lifestyle that's distinctly French. Moreover, being in the heart of Europe, you'll have the opportunity to travel and explore other European countries easily.
In essence, working in France offers a balanced and fulfilling professional life, a high standard of living, and a unique cultural experience.
ECONOMIC ADVANTAGES AND OPPORTUNITIES
France boasts one of the world's largest and most diversified economies, making it a hotspot for entrepreneurs, investors, and digital nomads. The country's robust infrastructure, ease of doing business, and strong support for innovation make it an ideal base for starting and growing businesses. It has a thriving start-up ecosystem, especially in fields like technology, biotechnology, and renewable energy. For digital nomads, France's excellent digital infrastructure, including widespread high-speed internet access, co-working spaces, and a culture that embraces digital innovation, makes it an attractive destination.
France's strong economic fundamentals are complemented by its strategic location at the heart of Europe. This gives businesses easy access to the vast European Single Market, while digital nomads can enjoy the ability to travel and explore neighbouring countries conveniently.
BEAUTY AND CLIMATE
France is blessed with an incredibly diverse and picturesque landscape. From the sun-kissed beaches of the French Riviera to the lush vineyards of Bordeaux, the snow-capped peaks of the Alps, and the cultural riches of Paris, there is something for everyone. This geographical diversity is matched by its climate, which ranges from Mediterranean in the south to continental in the north-east, allowing residents to enjoy a variety of seasonal experiences.
PUBLIC SERVICES
France's public services are among the best in the world. The country has a well-developed and efficient public transport system, including high-speed trains, metros, and buses, making commuting and travel easy and affordable. France's education system is renowned worldwide, offering high-quality education from kindergarten to higher studies. Libraries, public parks, recreational centres, and cultural institutions are abundant, contributing to a high quality of life.
HEALTHCARE SYSTEM
France's healthcare system is one of its biggest strengths. Often ranked among the world's best, it offers comprehensive coverage to all residents, ensuring access to top-quality medical care. Both public and private healthcare providers are available, with the government reimbursing a significant portion of healthcare costs. This strong healthcare infrastructure provides a sense of security and well-being to residents and is a significant draw for those considering France as their home.
ACCOMMODATION AND REAL ESTATE INVESTMENT
The real estate market in France presents diverse opportunities for both living and investment. Whether you prefer a chic apartment in Paris, a charming villa in Provence, or a beach house on the Côte d'Azur, there are options to suit every taste and budget. The property market is stable and has consistently shown strong capital appreciation, making real estate investment a lucrative option. Additionally, the rental market is robust, offering potential for steady rental income for property owners.
RETIREMENT IN FRANCE
Retiring in France is a dream for many foreigners, and it's not hard to see why. The combination of a relaxed lifestyle, beautiful surroundings, excellent healthcare, and good food and wine makes it an ideal place to spend one's golden years. France has a strong social security system, which includes one of the world's best pension systems. Its focus on work-life balance, community engagement, and social connections also contributes to a high standard of living for retirees.
LUCRATIVE BENEFITS OF LIVING IN FRANCE
All these factors make living in France not just enjoyable, but also potentially lucrative. Entrepreneurs can leverage the strong economic environment and access to the European market to build successful businesses. Digital nomads can benefit from the digital infrastructure and work-life balance. Real estate investors can expect healthy returns from their investments. And those who retire here can enjoy a high quality of life supported by excellent public services and healthcare.
VISA REQUIREMENTS AND IMMIGRATION LAWS
Moving to France involves navigating its visa requirements and immigration laws. While the specifics may depend on your country of origin, in general, non-European Union nationals will need a long-stay visa to live in France for more than 90 days. This can be a student visa, a work visa, or a visitor visa, depending on the nature of your stay. After arriving in France, you would need to apply for a residence permit.
France also offers a range of options for entrepreneurs and investors, including the French Tech Visa for innovative start-up founders, and the Talent Passport for highly skilled professionals. Retirees can apply for a long-stay visitor visa, provided they can demonstrate sufficient financial resources and health insurance coverage.
The French immigration authorities are generally welcoming to foreigners who can contribute positively to the French society and economy. They encourage integration into French society, and offer language classes and other support services to help newcomers adapt to life in France.
In conclusion, France offers a holistic and enriching living experience that combines economic opportunities, high quality of life, cultural richness, and excellent public services. Whether you're an entrepreneur, a digital nomad, a retiree, or simply seeking a change of scenery, France offers a blend of benefits that can make your move not just enjoyable, but also potentially rewarding in more ways than one.
At VIP Visa, we pride ourselves on our years of experience in helping clients navigate the complex process of obtaining visas, residencies, and second nationalities or passports. If you are considering a visit or moving to France, we are here to guide you through the process. Our team of experts will ensure that you have all the necessary information and support to make your dream come true. Please see below for more information about our visa categories and let us help you embark on your new journey!