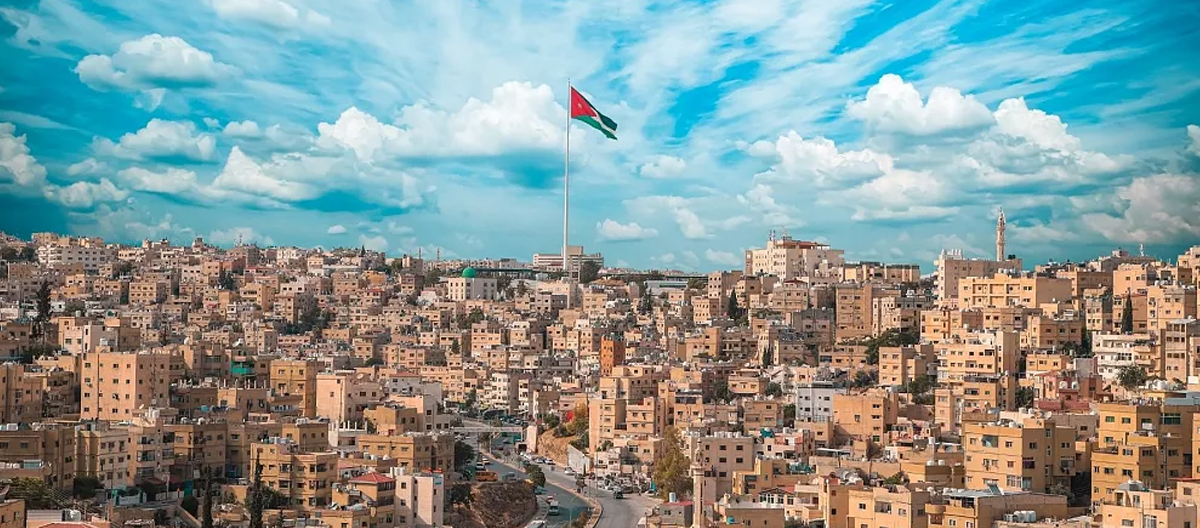 Benefits of life in Jordan
Nestled in the heart of the Middle East, Jordan is an extraordinary country, offering an amalgamation of culture, history, and modernity. With a harmonious blend of the traditional and the contemporary, it provides a unique lifestyle that is hard to find elsewhere. Life in Jordan comes with an array of benefits that make it a captivating destination for travel and potential residency.
One of the most notable attributes of Jordan is its rich history. The country is a living museum, with historical sites such as Petra, a UNESCO World Heritage Site, and the Roman ruins of Jerash offering glimpses into the ancient civilizations that once thrived there. Jordan's geographical diversity is another distinct feature. From the Dead Sea's therapeutic waters to the red desert sands of Wadi Rum, the country's landscapes are varied and breathtaking.
Culturally, Jordanians are known for their hospitality. Visitors and residents alike are often touched by the warm welcomes they receive from locals. The country is safe, with crime rates significantly lower than many other regions worldwide. In addition, Jordan's strategic location makes it a hub for business and travel, connecting East and West.
In terms of lifestyle, Jordan provides a high standard of living with reasonable costs. The country has a robust healthcare system and an impressive education sector with several internationally recognized universities. It is also home to a burgeoning food scene that marries Middle Eastern traditions with global influences.
In summary, Jordan's rich history, cultural hospitality, safety, strategic location, and high standard of living make it an attractive destination for anyone considering overseas residency.
Rich Historical Heritage with UNESCO Sites
Geographical Diversity, Dead Sea to Wadi Rum
Renowned Jordanian Hospitality & Culture
Safe Living Environment with Low Crime Rates
Strategic Location Acting as a Business & Travel Hub
High Standard of Living with Reasonable Costs
Robust Healthcare System & Health Services
Impressive Education with Intl' Institutions
Bustling Food Scene Offering a Blend of Cuisines
Stable Political Environment contributing to Stability
Study, Work and Live in Jordan
EDUCATIONAL SYSTEM
Jordan offers a uniquely enriching experience for students, combining high-quality education with a vibrant cultural immersion. The country boasts a robust educational system, with several universities recognized globally for their academic excellence. Institutions such as the University of Jordan, Jordan University of Science and Technology, and the American University of Madaba offer a wide range of programs, from humanities and sciences to engineering and business.
Jordanian universities are known for their welcoming environments, fostering a diverse and multicultural student community. This diversity enhances the educational experience, offering different perspectives and fostering a global understanding that is invaluable in today's interconnected world.
Another benefit of studying in Jordan is the opportunity to learn Arabic, one of the six official languages of the United Nations. Many universities offer Arabic language courses, providing an excellent chance to become proficient in a critical world language.
Additionally, Jordan is a safe country with low crime rates, and it has a lower cost of living compared to many Western countries, making it an affordable option for students. Beyond the classroom, the country's rich historical sites and natural beauty offer endless exploration opportunities. Therefore, studying in Jordan is not only about academic growth, but also about personal and cultural development.
EMPLOYMENT OPPORTUNITIES
Working in Jordan presents a multitude of benefits, beginning with the country's dynamic and growing economy. The Kingdom has been making significant strides in sectors like information technology, tourism, and renewable energy, creating a wealth of job opportunities for both locals and foreigners.
Jordan's strategic location at the crossroads of Europe, Asia, and Africa makes it an attractive destination for international business. The country has free trade agreements with several nations, including the United States and the European Union, facilitating global commerce and providing a springboard for professionals to connect and collaborate with counterparts around the world.
Moreover, Jordanians are known for their hospitality and open-mindedness. The country has a diverse workforce, and the local culture is welcoming to expatriates. This makes the transition smoother for foreigners and fosters a multicultural environment in the workplace.
The cost of living in Jordan is also lower than in many Western countries, making it possible to enjoy a high standard of living. Additionally, Jordan boasts a safe and stable environment, crucial for any professional considering working abroad.
Lastly, working in Jordan provides the opportunity to learn Arabic, a significant advantage in an increasingly globalized world. The country's rich history and natural beauty also offer a unique backdrop to work and live. Consequently, working in Jordan can be an enriching professional and personal experience.
ECONOMIC ADVANTAGES AND BUSINESS OPPORTUNITIES
One of the most notable benefits of living in Jordan is its robust economy, offering a range of opportunities for entrepreneurs and digital nomads alike. The country has been experiencing steady economic growth, particularly in sectors like information technology, tourism, and renewable energy. Jordan's strategic location at the crossroads of Europe, Asia, and Africa, along with its free trade agreements with several countries, including the United States and the European Union, positions it as an ideal hub for international business. For digital nomads, the country's rapidly evolving tech scene, coupled with its high-speed internet and co-working spaces, makes it an attractive destination.
BEAUTIFUL PLACES AND CLIMATE
Jordan's diverse landscapes and pleasant climate add to its appeal as a place to live. The country boasts a range of natural and historical sites, from the mesmerizing red desert of Wadi Rum and the therapeutic waters of the Dead Sea to the ancient city of Petra, a UNESCO World Heritage Site. Jordan's climate is predominantly Mediterranean, with hot, dry summers and mild, wet winters. The weather in Jordan is generally comfortable and conducive to outdoor activities throughout the year, further enhancing the quality of life for residents.
PUBLIC SERVICES
Jordan offers a range of reliable public services, which contribute to a high standard of living. The country's infrastructure is well-developed, with a comprehensive network of roads and public transportation, including buses, taxis, and a reliable ride-hailing service. Utilities such as electricity, water, and internet are consistently available and of high quality. Jordan also has a robust waste management system, contributing to clean and healthy living conditions.
HEALTHCARE
The healthcare system in Jordan is one of the best in the region, and it's a significant draw for those considering living there. The country has a mix of public and private healthcare providers, with facilities that are modern and well-equipped. Jordanian doctors and medical staff are highly trained, many having received their education in Europe or North America. Health insurance is widely available and affordable, ensuring that residents have access to high-quality care when they need it.
ACCOMMODATION AND REAL ESTATE INVESTMENT
Jordan offers a variety of accommodation options, from modern apartments in urban areas to houses in quieter, residential neighborhoods. The cost of living, including housing, is generally lower than in many Western countries, which allows for a comfortable lifestyle. Additionally, Jordan presents attractive opportunities for real estate investment. The government encourages foreign investment, offering incentives such as reduced taxes and simplified procedures for property purchase. This openness, combined with the country's economic stability and growing tourism sector, makes real estate investment in Jordan a lucrative proposition.
RETIREMENT AND LIVING FOR FOREIGNERS
For retirees and foreigners looking for a new home, Jordan offers a safe and welcoming environment. The country is known for its hospitality and respect for foreigners, making it easy for newcomers to feel at home. The cost of living is affordable, and the lifestyle is comfortable, with access to all necessary amenities and services. For retirees, in particular, the pleasant climate, rich cultural heritage, and high standard of healthcare make Jordan an ideal destination.
LUCRATIVE ASPECTS OF LIVING IN JORDAN
Living in Jordan can be a lucrative experience in many ways. Economically, the country's steady growth, business-friendly policies, and strategic location create a fertile ground for business and investment. The affordable cost of living allows residents to enjoy a high standard of living. The rich cultural heritage and natural beauty offer a high quality of life. From a professional standpoint, working in Jordan's diverse workforce can provide valuable international experience and networking opportunities.
VISA REQUIREMENTS AND IMMIGRATION LAWS
Jordan has a straightforward and Jordan has a straightforward and welcoming approach to visa requirements and immigration laws. Most nationalities can obtain a visa upon arrival, making the entry process smooth and hassle-free. For those considering longer stays, Jordan offers several types of residence visas, including work and business visas, student visas, and even a retiree visa for those seeking to spend their golden years in the country.
The government has also launched the Jordan Investor Program, which grants permanent residency to foreign investors who meet specific investment criteria. This initiative further demonstrates Jordan's commitment to attracting foreign investment and talent. However, like all countries, it's essential for potential residents to familiarize themselves with the specific requirements and regulations applicable to their situation.
In conclusion, Jordan is not just a country to visit—it's a place to build a life. From its economic opportunities and beautiful landscapes to its welcoming culture and comprehensive public services, Jordan offers an array of benefits that make it an attractive destination for residency. Whether you're a digital nomad, a businessperson, a student, or a retiree, Jordan has something to offer you. Its combination of modernity, rich history, and cultural heritage makes it a truly unique place to live.
At VIP Visa, we pride ourselves on our years of experience in helping clients navigate the complex process of obtaining visas, residencies, and second nationalities or passports. If you are considering a visit or moving to Jordan, we are here to guide you through the process. Our team of experts will ensure that you have all the necessary information and support to make your dream come true. Please see below for more information about our visa categories and let us help you embark on your new journey!