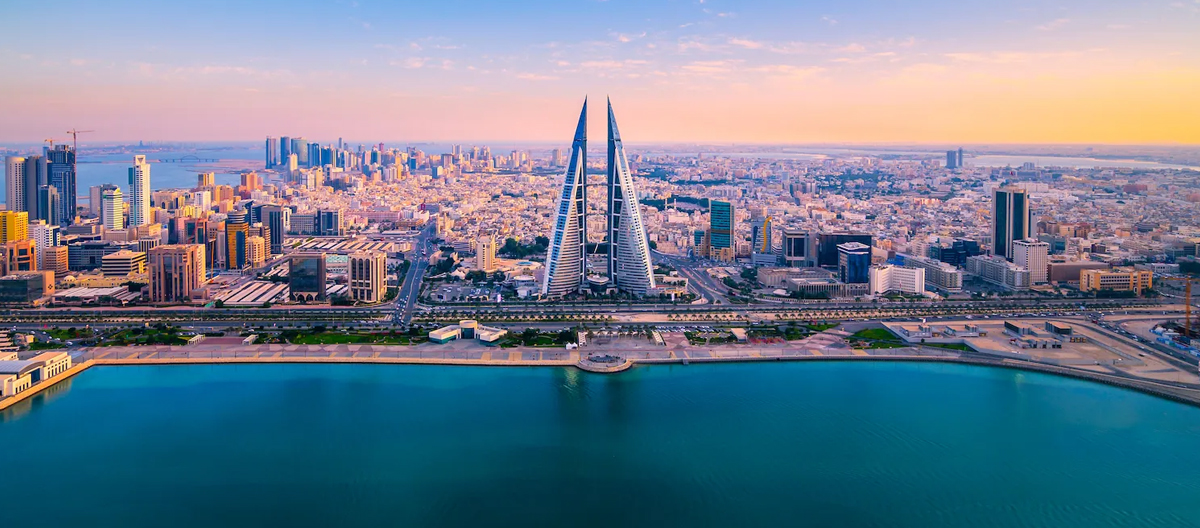 Benefits of life in Bahrain
Bahrain, an archipelago nestled in the heart of the Arabian Gulf, holds a myriad of opportunities for those looking to explore, settle, or invest. This island nation is an amalgamation of rich history, diverse culture, and modern development.
Residing in Bahrain brings the allure of a high standard of living. It consistently ranks high in expat quality of life surveys due to its exceptional healthcare, excellent education system, and robust infrastructure. The cost of living, while providing all the comforts of the modern world, is relatively lower compared to other Gulf countries.
Bahrain is a hub of business and innovation, known for its favorable business environment. With an economy built on openness, it is home to numerous international corporations and offers attractive incentives for entrepreneurs and businesses.
Its vibrant society is marked by a blend of traditional and modern lifestyles, reflecting its commitment to inclusivity and diversity. Bahrain's cosmopolitan society boasts a harmonious blend of cultures, fostering a welcoming environment for all. Bahrainis are known for their warmth and hospitality, making newcomers quickly feel at home.
Bahrain is a testament to the coexistence of the past and the present. It is a treasure trove of historical sites, including the ancient Qal'at al-Bahrain, and at the same time, it doesn't shy away from embracing the new, as evidenced by its modern architecture.
High Standard of Living with Lower Cost of Living
Excellent Healthcare & Education System
Open & Favorable Business Environment 
A Harmonious Blend of Cultures Fostering
Warm & Welcoming Local Population
Rich Historical Sites Paired with Modern Architecture
Stable Political Environment & a Secure Place to Live
Progressive Policies for Foreign Workers & Residents
Study, Work and Live in Bahrain
EDUCATIONAL SYSTEM
Bahrain offers a wealth of educational opportunities that attract students from across the globe. The country's commitment to education is deeply ingrained in its national development strategy, making it an excellent choice for those aiming to pursue their studies.
Quality of education is a distinguishing factor in Bahrain. It houses an array of esteemed international universities and institutions, providing a broad spectrum of programs and disciplines. These institutions uphold rigorous academic standards, ensuring that students are well-equipped with knowledge and skills for their future careers.
Studying in Bahrain offers an enriching cultural exchange. Its diverse student population offers a unique opportunity to immerse oneself in a multicultural environment, enabling the development of a global perspective and fostering cross-cultural understanding.
Moreover, Bahrain's strategic geographical location makes it a gateway to the Middle East, providing students with a unique perspective on the region's history, culture, and current affairs. Its robust economy also offers ample internships and job opportunities, helping students to gain practical experience and establish professional networks.
Bahrain is also recognized for its safe and welcoming environment. The country's peaceful society, coupled with its residents' well-known hospitality, ensures a comfortable and secure stay for international students.
In short, studying in Bahrain offers not just academic excellence but also an all-rounded experience that nurtures personal and professional growth.
EMPLOYMENT OPPORTUNITIES
Bahrain presents a myriad of opportunities for professionals seeking to advance their careers. The country's dynamic economy and strategic location make it an attractive destination for both fresh graduates and experienced professionals.
One of the most appealing aspects of working in Bahrain is its open and progressive business environment. The country is renowned for its liberal labor policies, with foreign workers enjoying the same protections and rights as local employees. Moreover, Bahrain encourages foreign investment and entrepreneurship, making it a fertile ground for ambitious professionals and business-minded individuals.
Bahrain's diverse economy spans multiple sectors, offering a wide range of job opportunities. The banking and finance industry is particularly robust, but there are also substantial opportunities in sectors such as information technology, healthcare, education, and tourism.
In terms of compensation, Bahrain offers competitive salaries coupled with a low cost of living. Furthermore, income is tax-free for both locals and expatriates, which allows for a higher disposable income and saving potential.
Working in Bahrain also offers a unique cultural experience. The country's cosmopolitan society and the hospitality of its people ensure a welcoming environment for all. The work-life balance is also a notable advantage, with the country offering plenty of leisure and entertainment options for downtime. In the following, the opportunity for professional growth is immense in Bahrain. The country's continuous development and innovation provide ample opportunities for learning, growth, and career progression. Whether you're a new graduate or an experienced professional, working in Bahrain can be a fulfilling and rewarding experience.
ECONOMIC ADVANTAGES AND BUSINESS OPPORTUNITIES
Bahrain is an economic powerhouse in the Middle East, making it an attractive destination for business investors and digital nomads alike. The country's strategic location, serving as a gateway to the Gulf Cooperation Council (GCC) market, and its free-trade agreement with the US, makes it a strategic hub for businesses to access regional and global markets. Bahrain's business-friendly environment is reflected in its liberal labor laws, streamlined business setup processes, and tax incentives, making it easy for individuals to start and run businesses. For digital nomads, the strong digital infrastructure, high-speed internet, and vibrant tech start-up scene offer plentiful opportunities for innovation and collaboration.
BEAUTIFUL PLACES AND CLIMATE
Bahrain is a treasure trove of natural beauty and historical sites. The pristine beaches of Zallaq, the lush greenery of Al Areen Wildlife Park, and the majestic skyline of Manama are just a few of the sights that make Bahrain a visual delight. The country's rich history is reflected in the UNESCO World Heritage site, Qal'at al-Bahrain, and the traditional architecture scattered throughout the islands. Bahrain's climate is predominantly hot and dry, with refreshing sea breezes and cooler winters. This provides the perfect setting for enjoying outdoor activities and exploring the country's scenic landscapes.
PUBLIC SERVICES
Public services in Bahrain are efficient and well-developed, enhancing the quality of life for its residents. The country boasts a strong infrastructure system with well-maintained roads, reliable public transportation, and advanced telecommunications networks. Government services are easily accessible and largely digitized, ensuring efficient and transparent transactions. Public parks, recreational facilities, and cultural institutions further enrich the living experience in Bahrain.
HEALTHCARE BENEFITS AND POTENTIAL
Bahrain takes pride in its robust healthcare system, which is ranked among the best in the Middle East. The country offers comprehensive health services from preventative care to specialized treatments. The public healthcare sector provides high-quality services either free of cost or at nominal rates, while the private sector houses state-of-the-art facilities with multi-specialty clinics and hospitals. Healthcare in Bahrain is characterized by its highly qualified professionals, many of whom are internationally trained, and its focus on continuous advancement and innovation.
ACCOMMODATION AND REAL ESTATE INVESTMENT
The real estate market in Bahrain is dynamic and diverse, offering a wide range of accommodation options for different budgets. From luxurious villas and modern apartments to traditional Bahraini houses, there is something for everyone. For investors, Bahrain's real estate market offers significant potential for high returns. The government's openness to foreign ownership and the robust demand driven by the growing population make Bahrain an attractive destination for real estate investment.
RETIREMENT AND FOREIGN RESIDENCY
Bahrain is an ideal destination for retirees, offering a relaxed lifestyle, pleasant climate, and a welcoming community. The cost of living is relatively lower than in many Western countries, allowing retirees to enjoy a comfortable lifestyle. Foreign retirees are welcomed, with the government providing long-term residence permits. Furthermore, the country's safety, political stability, and the availability of excellent healthcare services make it an attractive place for long-term foreign residency.
LUCRATIVE BENEFITS OF LIVING IN BAHRAIN
All these elements combined make Bahrain a lucrative place to live. The economic advantages offer myriad opportunities for professionals and entrepreneurs to thrive. The rich cultural heritage and natural beauty, coupled with the pleasant climate, make everyday living enjoyable. The quality of public services, healthcare, and accommodation ensure a comfortable lifestyle. Finally, the real estate market offers promising investment opportunities, and the welcoming attitude towards foreigners makes Bahrain an ideal place for settling down or retiring.
VISA REQUIREMENTS AND IMMIGRATION LAWS
Bahrain's immigration laws are clear and straightforward, and the government has made significant strides in making the process more efficient and user-friendly. The visa policy is quite flexible, with various categories of visas available, depending on the purpose of the visit – tourism, business, work, or residency.
For tourists and business visitors, Bahrain offers an eVisa service, allowing individuals from over 100 countries to apply for a visa online. This service simplifies the process and reduces processing times.
For those looking to work in Bahrain, an employment visa is required. This is typically arranged by the sponsoring company and involves a medical checkup and the issuance of a residence permit.
Foreigners looking to reside in Bahrain have several options. The Self-Sponsorship Residence Permit allows financially stable individuals to reside in the country without a sponsor. The Property Owner Residence Permit is for those who own property in Bahrain, and the Retired Self-Sponsorship Residence Permit is designed for retirees.
Investors can take advantage of the Investor's Visa, which provides a five-year renewable residency permit to those who invest in specific sectors or projects.
In conclusion, Bahrain offers a comprehensive package of benefits that makes it an attractive place to live, work, invest, and retire. The country's economic advantages, high living standards, and welcoming culture, combined with its easy-to-navigate immigration laws, make it a top choice for many people worldwide. Bahrain is more than just a place to live; it's a place to thrive.
At VIP Visa, we pride ourselves on our years of experience in helping clients navigate the complex process of obtaining visas, residencies, and second nationalities or passports. If you are considering a visit or moving to Bahrain, we are here to guide you through the process. Our team of experts will ensure that you have all the necessary information and support to make your dream come true. Please see below for more information about our visa categories and let us help you embark on your new journey!